ΨFM Ambient Radio
19.11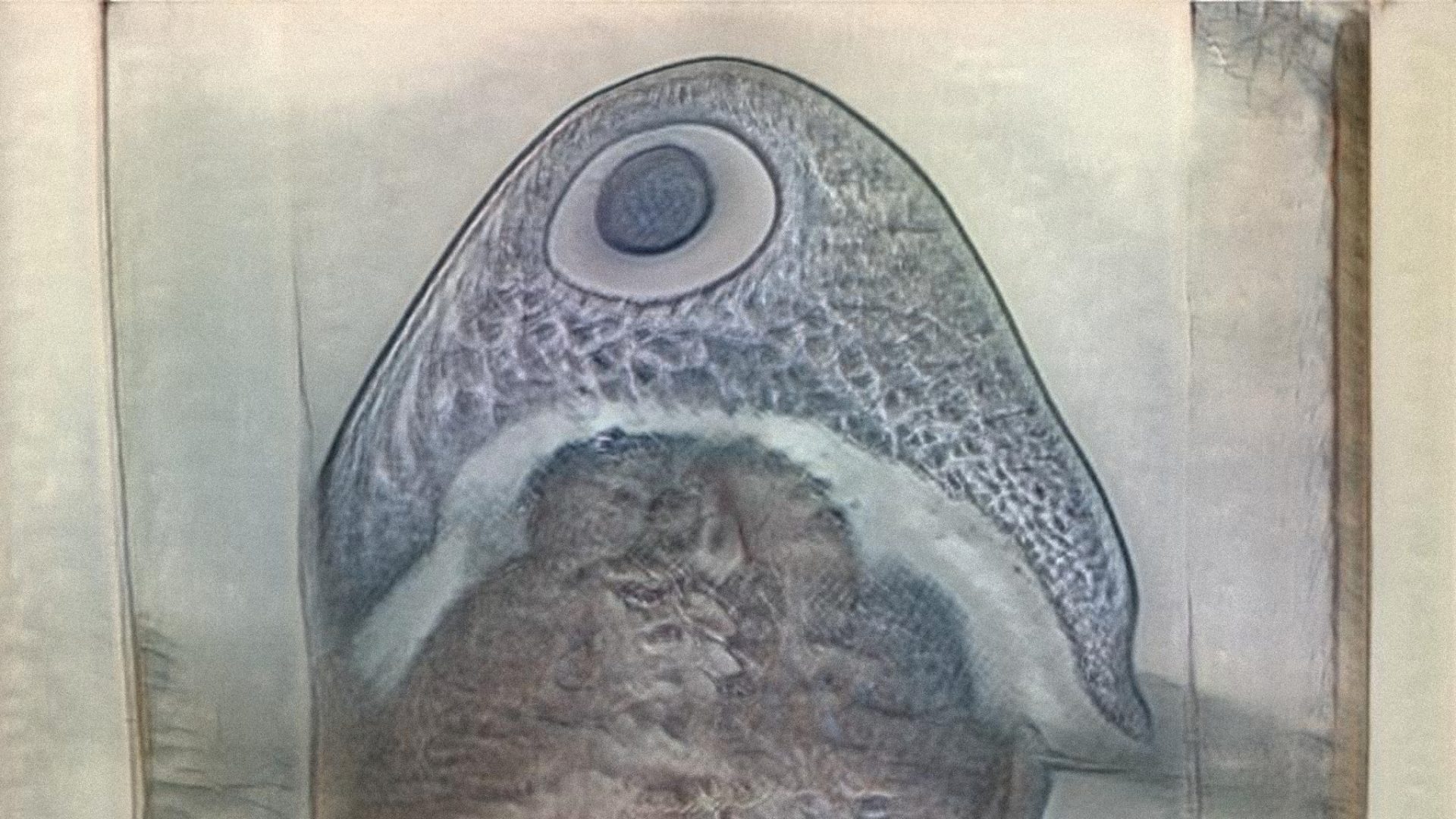 ΨFM is a monthly 24-hour ambient radio. It is a section of Tuomas A. Laitinen's commission for the inaugural Helsinki Biennial. Every full moon in 2021, the listeners can tune into a fluid incantation aired from Laitinen's studio.
ΨFM is an ambient radio that draws from molecular knowledge production, experimental electronic music, alchemical manuscripts, and medieval polyphonic music. With the Bronze AI technology, the passages recorded by the early music vocalist Milla Mäkinen form into constantly morphing composition that has no beginning or end.
As a narrative tool, the composition's structure uses the codon combinations of mRNA (U, C, A, G), the molecular messenger software that sustains life in bodies. This "molecular writing" creates the passages for the audio organism. Later in 2021, an album (ÖM sound/Svart Records) will be released consisting of an excerpt of the Bronze AI system, and Laitinen's compositions derived from the root materials.
The video section for the radio presents a flow of images created with an AI trained with a database of alchemical manuscripts. These approximations resemble chemical reactions and changes in landscapes. The image flow creates a metaphor for environmental transformations rooted both in the molecular and cosmic scale.
As we get closer to spring and the Helsinki Biennial opening, there will be additional audio tracks mixed in with the Bronze system: live poetry readings, instrumental improvisations, sounds from space, and sounds from the earth.
***
About Bronze AI
Bronze is a new technology that allows music creators to utilise AI and machine learning as creative tools for composition and arrangement. Bronze enables artists to release and broadcast music in a dynamic, responsive state.
Links to the broadcasts:
Broadcast schedule 
The broadcast always begins at Noon, EET time zone. Duration of the broadcast is 24 h:
28.1. / 27.2. / 28.3. / 27.4. (special transmission, program TBA), 26.5. / 24.6. (special transmission, program TBA) / 24.7. / 22.8. / 21.9. / 20.10. / 19.11. / 19.12.
Credits:
Voice: Milla Mäkinen
Generative system: Bronze (https://bronze.ai/)
Graphic design: Samuli Saarinen
Video: Tuomas A. Laitinen, Sapiduz (ΨZone), 2021
Commissioned by the Helsinki Biennial.