Excursions on Actual Transit-ions: Hanasaari Power Plant
15.7
— Vallisaari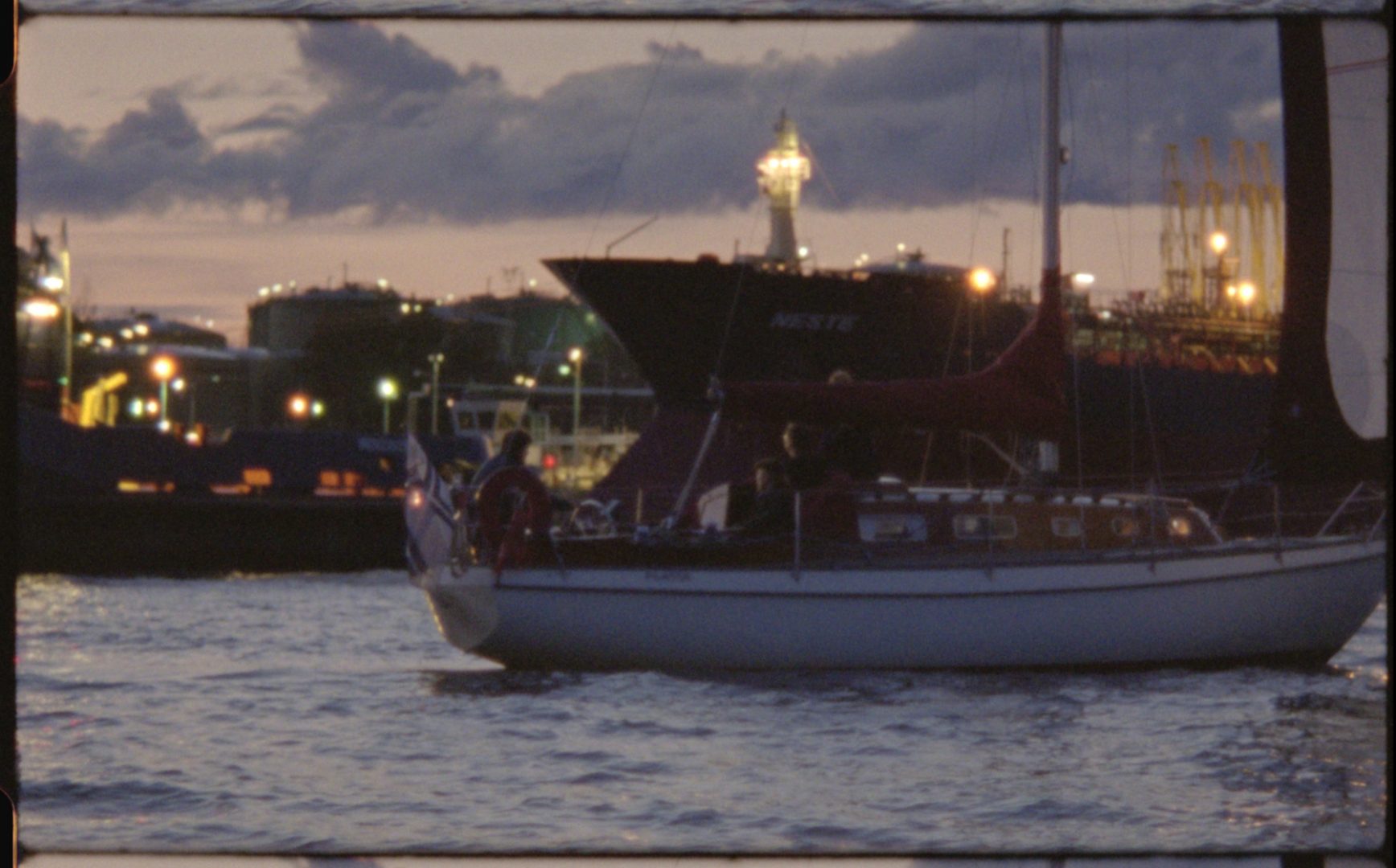 Photo: Antti Majava
During the biennial, a total of eight excursions are conducted on the electric sailing boat Greta to destinations off Helsinki that are central to the post-fossil energy transition. The boat carries a maximum of five passengers in addition to the drivers.
Artist Antti Majava and energy philosopher Tere Vadén form the crew. They are responsible for operating the boat and preparing the grounds for the discussion of energy transition in each destination. Discussions can be recorded and presented in other contexts as separately agreed.
As part of Antti Majava's work Excursions in Actual Transit-ions, sailing trips to destinations off Helsinki that are central to the energy future will be conducted. The destinations include the Hanasaari and Vuosaari power plants and areas where sea thermal and wind power plants may possibly be built.
The trips will be made on a ten-metre boat that is, depending on the weather, powered by sails or an electric engine using solar and wind power. The electricity is stored on batteries where the lithium ion moves from the anode to the cathode. The boat and its movement form a dynamic observation point to the energy flows of the globe and the solar system.
The prevention of climate change and other environmental crises requires a rapid transition away from fossil fuels. A new energy base must be created for humankind. We must be familiar with the possibilities and preconditions of different energy forms to prevent rapid emission reductions from endangering the energy supply.
The sailing trips deal with energy production, transfer, and use, and various dimensions of energy revolution are discussed. How does energy influence the public sphere, justice, imagination, and art, and how do they influence how much and what kind of energy we need?
The techno-economic variables of energy production and use are part of the broader energy culture. The change in the energy base means a change in culture and society. The speed of vessels using fossil fuels is proportional to their cultural purpose. On a sailing boat, you may be able to glide farther into a new time and space.
Length of the trip is about 3 hours, departure from Vallisaari at 16:00.
Other dates:
14.7. / 16.7. / 14.8. / 15.8. / 16.8. and 21.8.