Approaching The Wall course
26.8
— The Wall, Töölönlahti Bay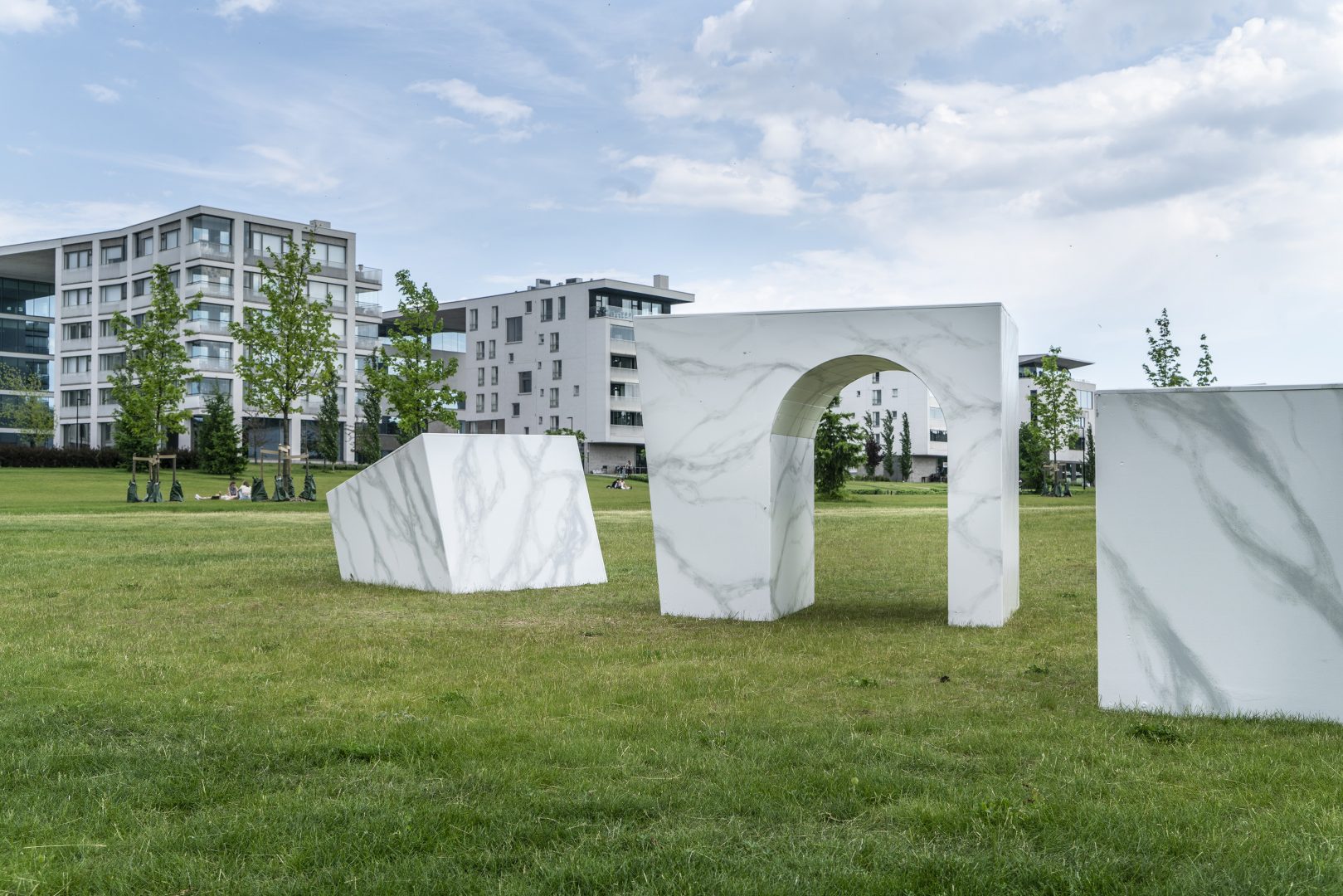 Photo: Maija Toivanen/HAM/Helsinki Biennial 2021
In the course we approach the installation / sculpture The Wall located at Töölönlahti Bay. The course exercises are based on the material and methods of the dance performance "Get Down From There – And Other Remarks" that is presented at The Wall in August. The starting point of the movements is dance and parkour.
In addition, we examine moving in the public space, do improvisation exercises and discuss the experiences connected to the topic. The course is meant for amateurs and no previous experience is needed. Dress according to the weather in clothes and shoes that are comfortable to move in.
The Wall is a functional sculpture by artist Joni Kärkkäinen. The original idea of the sculpture is by Kärkkäinen and choreographer, dance artist and parkour professional Jukka Tarvainen. On The Wall anyone can climb, hang out at, jump on and spend time as they wish.
The course is part of the Zodiak – Regional Centre for Dance Helsinki 2021 course program. Registration for the course opens in August.
Performance time: 17:00-20:00
More information: https://www.zodiak.fi/en/joni-karkkainen-jukka-tarvainen-wall

The Wall, an installation situated on Töölönlahti Bay by artist Joni Kärkkäinen and choreographer Jukka Tarvainen that invites people to encounter art through movement and self-initiated activity. Tarvainen will additionally direct a performance Get Down From There – And Other Warnings in which pro parkour athletes and professional and amateur dancers interact with The Wall. Open workshops will be held at The Wall throughout the summer of the Biennial, as well as a special event organized by artist James Prevett, Patsastellaan – Parties for Public Sculpture. The work will also serve as a venue of the Flow Finland parkour tour.