Curatorial School of May: How to move and where to look? Stories of making life for each other
16.8 klo 14:00
— Vallisaari Island, Luotsipiha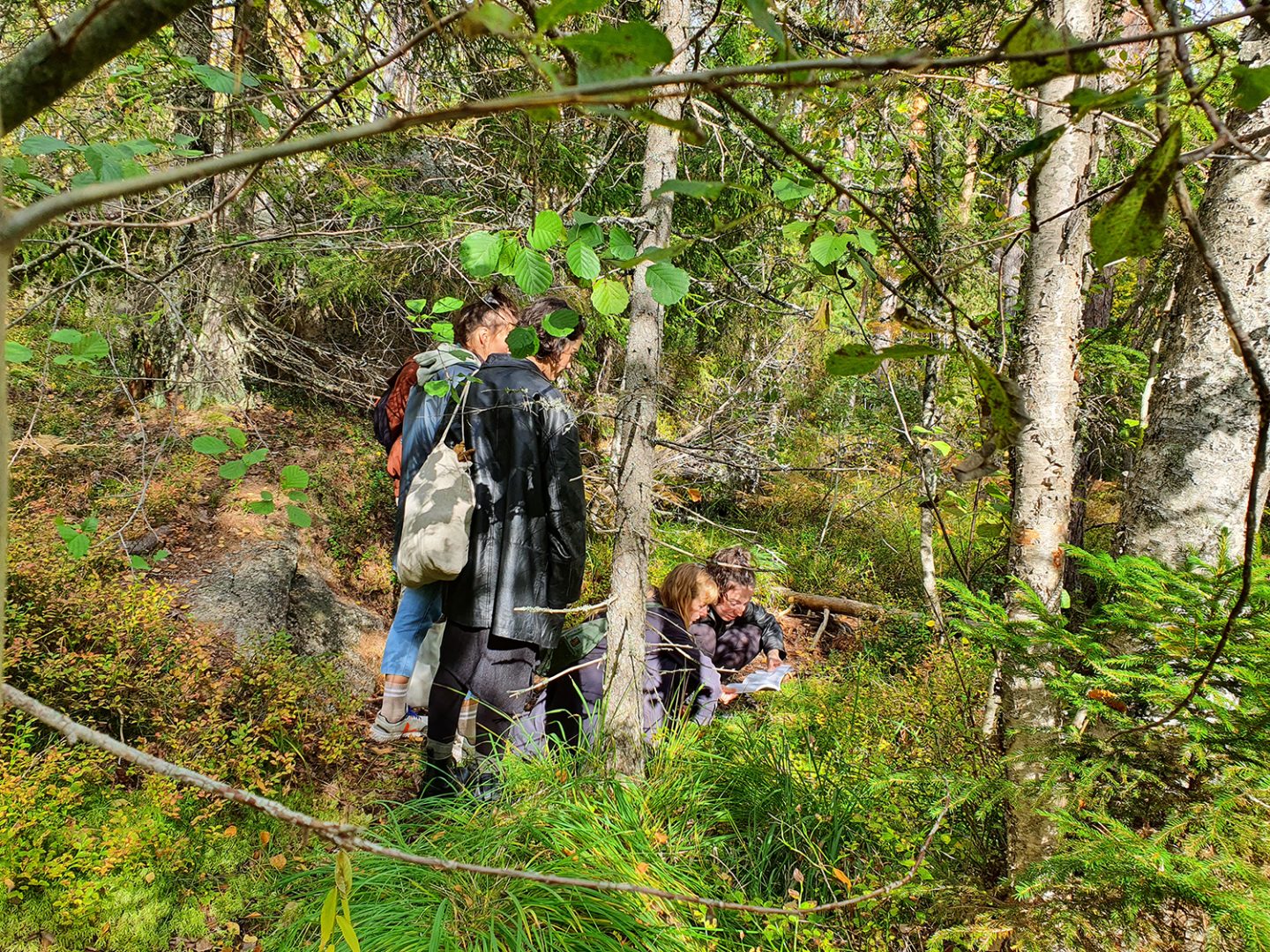 Picture: Micol Curatolo
The mediation events are curated collective experiences that will activate specific themes of Helsinki Biennial 2023 through and beyond the artworks. As part of Helsinki Biennial 2023 Art Mediation Forum, the Curatorial School of "May" has curated three experiences that will be held twice for a total of six events during the summer. The name of the events is rooted from the biennial's 2023 edition name "New Directions May Emerge". Each particular event is unique and will be shaped by the participants' contributions and responses.
All events are organised and led by a group of students from ViCCA (Visual Cultures, Curating and Contemporary Art MA major, Aalto University). ViCCA @ Aalto Arts is one of the curatorial intelligences of Helsinki Biennial 2023.
How to move and where to look? Stories of making life for each other
Curated and facilitated by Micol Curatolo
Wed 16.8. at 14:00
Wed 23.8. at 14:00

During "How to move and where to look? Stories of making life for each other" participants will test together different forms of movement and looking suggested by the island itself and by the artworks shown in Vallisaari.
No one person moves and sees in the same way. With these everyday actions, people create cultural and political relations through which we understand, navigate and participate in the world. Using stories and conviviality, this event will follow different directions and perspectives, with the aim of noticing how they shape and impact our communal living.
Meeting at: Vallisaari Island, Pilotyard jetty (Luotsipiha), Helsinki Biennial info point at 13:45
Duration: 1,5 – 2 hours
Maximum amount of participants: 15
Language: English
Note: Participants are welcome to bring their own snacks to the tour, since we will pause shortly to eat together outdoors. Please also bring a pair of headphones and a pen. We will walk, stand, sit and possibly lay on the ground during the tour: comfortable clothes and shoes are suggested; picnic blankets are welcome.

All events are free of charge but participants are kindly asked to purchase the appropriate ferry ticket in advance. The group will move around Vallisaari.