Danielle Brathwaite-Shirley: Thou Shall Not Assume performance
22.8 klo 15:00
— Vallisaari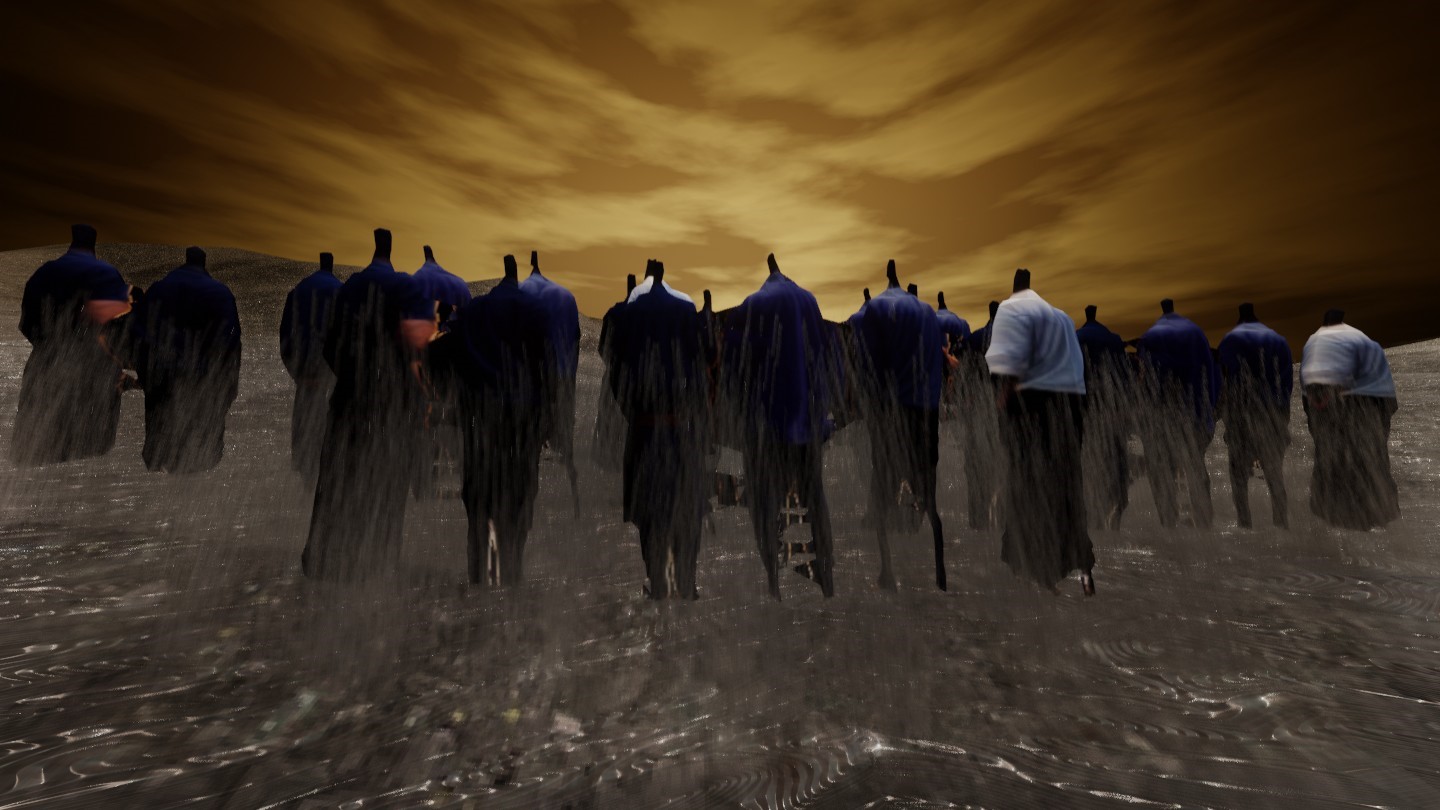 As part of Helsinki Biennial 2023, Brathwaite-Shirley invites visitors to take part in a role-playing performance event and installation exploring a new mythology for Vallisaari Island, taking participants on a journey to meet the various characters and scenarios that guide their collaborative decision-making.
The characters take the form of physical sculptures on the island, and you can also listen to their background stories online. Live events will take place over several days in June, August and September 2023. The sculptures and the online content can be experienced throughout the duration of the biennial.
You are going on a pilgrimage.
 This journey will bring you closer to the parts of yourself that you hide from others.
 I need you to bring part of yourself that you've
-hidden
-buried
-are too scared to admit
-embarrises you
-makes you feel ashamed
-that you are working on
-that you have just realised

That essence of that part of yourself
 is what your pilgrimage will be for

You will not be required to share your reason outloud
Event info
The performance: Danielle Brathwaite-Shirley
Language: English
Maximum amount of participant: Maximum of 20 participants/performance
Performance days:
14.6. at 15.00 – register here
15.6. at 15.00 – register here
22.8. at 15.00 – register here
23.8. at 15.00 – register here
12.9. at 15.00 – register here
13.9. at 15.00 – register here
Duration approx. 2 hours.
Taking part:
Register to take part after your preferred date.
Participants walk in Vallisaari island to Brathwaite-Shirley's work and in their surroundings. The participant should have a smart phone with them to connect to online pieces (if not possible, you can share a screen with someone else).
Participants under 16 years old should be accompanied by their guardian.