Exhibition Guided Tour: Stories of Finnish Art from the Collection
04.9 klo 11:00
— Ateneum, Finnish National Gallery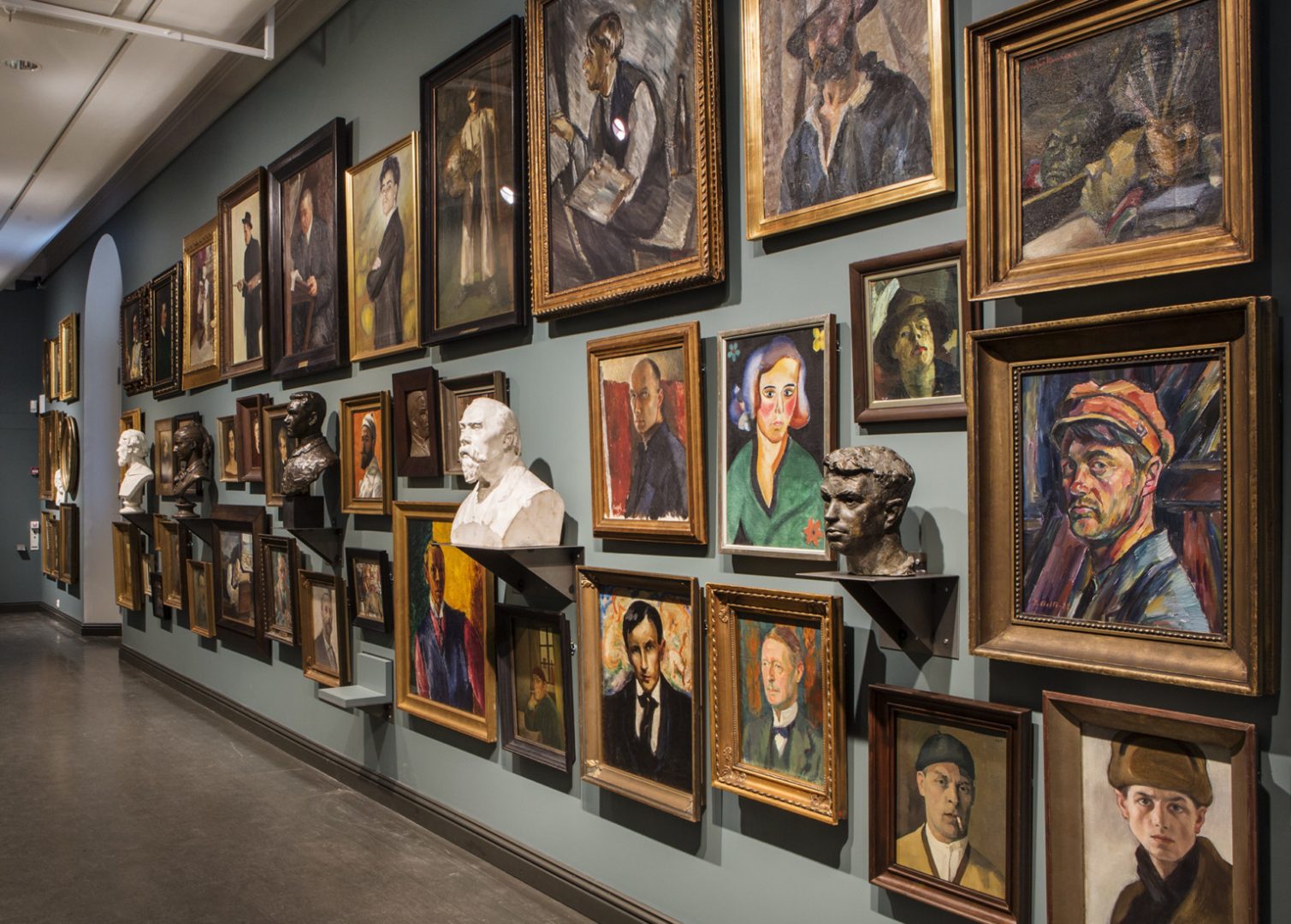 Photo: Finnish National Gallery / Jenni Nurminen
Registration for this event is closed.
Exhibition Guided Tour: Stories of Finnish Art from the Collection
Time: 11:00–12:00
Location: Ateneum/The Finnish National Gallery, Kaivokatu 2, 00100 Helsinki

Stories of Finnish Art
Stories of Finnish Art illustrates the development of art in Finland from 1809 until the 1970s. At the exhibition, the story of Finnish art is juxtaposed with international developments in art and contemporary social events. On display, side by side, are Finnish and international masterpieces from our collections, such as Le Corbusier's Two Women (1939), Eero Järnefelt's Under the Yoke (Burning the Brushwood) (1893), Edvard Munch's Bathing Men (1907–08) and Hugo Simberg's The Wounded Angel (1903).

The works on display in the halls of modern art highlight the post-Second World War reconstruction period and the emergent media society. The exhibition features paintings, sculptures and prints by Finnish and foreign artists such as Anitra Lucander, Unto Pusa, Ulla Rantanen, Anita Snellman and Sam Vanni. Prints by foreign artists are exhibited on a regularly changing basis. The exhibition also includes Eino Ruutsalo's experimental films and advertisements.
Suomen taiteen tarina
Näyttely johdattaa kävijän läpi Suomen taiteen kehityskulun vuodesta 1809 aina 1970-luvulle asti. Näyttelyssä Suomen taiteen tarina kytketään taiteen kansainväliseen kehitykseen ja yhteiskunnallisiin tapahtumiin. Esillä ovat rinta rinnan kokoelmamme kotimaiset ja kansainväliset mestariteokset kuten Le Corbusierin Kaksi naista (1939), Eero Järnefeltin Kaski (1893), Edvard Munchin Kylpeviä miehiä (1907–08) ja Hugo Simbergin Haavoittunut enkeli (1903).
Modernin taiteen salit luovat katseen toisen maailmansodan jälkeiseen jälleenrakennuksen ja alkavan mediayhteiskunnan aikaan. Esillä on maalauksia, veistoksia ja grafiikkaa sekä kotimaisilta että ulkomaisilta taiteilijoilta, kuten Anitra Lucander, Unto Pusa, Ulla Rantanen, Anita Snellman ja Sam Vanni. Mukana on ulkomaista grafiikkaa, joka vaihtuu säännöllisesti. Näyttelyssä nähdään myös Eino Ruutsalon kokeellisia elokuvia ja mainoksia.