Exhibition Opening: Janne Räisänen – All Creatures Great and Small
02.9 klo 12:00
— Helsinki Contemporary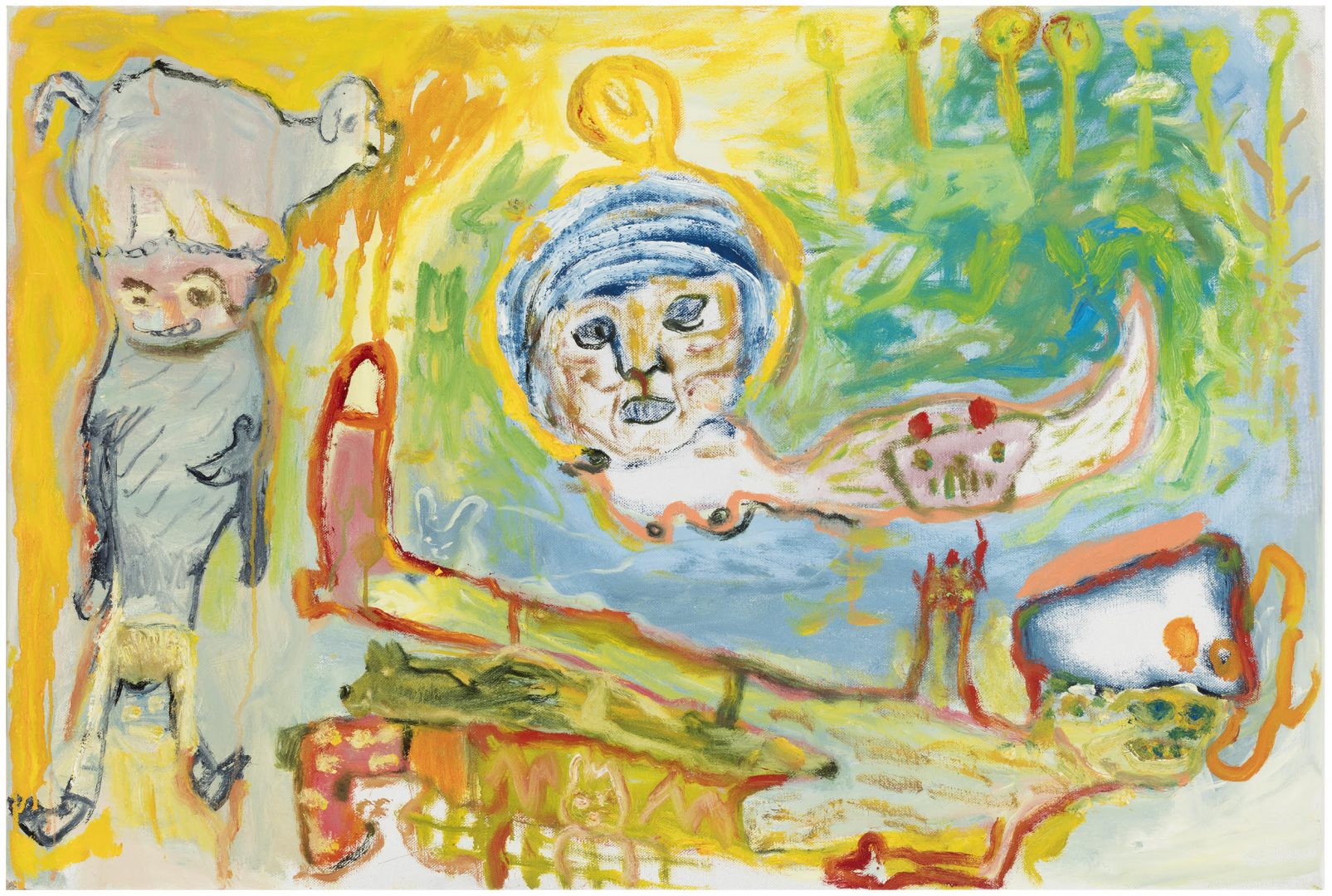 Photo: Janne Räisänen PuuDeli-hattu, 2021, oil on canvas, 57 x 85 cm. Photo Credit: Jussi Tiainen
Time: 12:00-19:00
Location: Helsinki Contemporary, Bulevardi 10, 00120 Helsinki, Finland
Open to all, no pre-registration required.
Janne Räisänen – All Creatures Great and Small
Janne Räisänen's solo exhibition tells small stories of being human – or being. About the importance of another, about closeness. The works, coloured with a warm humor, characteristic to the artist, have been created in the alternation between drawing and painting, and the exhibition will consist of works on paper as well as on canvas. The exhibition will also include four works – drawings and paintings in book form, available to explore in the gallery space.
Janne Räisänen (b. 1971, Pudasjärvi) lives and works in Berlin and Helsinki. He graduated from the Academy of Fine Arts in Helsinki in 1998, was awarded the Finnish Art Society's Ducat Prize in 1998 and was named Young Artist of the Year 1999, together with Janne Kaitala and Jukka Korkeila. In 1999 and 2001, he was nominated for the Carnegie Art Award and, in 2004, for the Rolex Mentor and Protégé Arts Initiative. In 2008 Räisänen was awarded the William Thuring Foundation's main prize. Räisänen's works are in most Finnish public collections – e.g. HAM – Helsinki Art Museum, Kiasma, Sara Hildén Art Museum and Wihuri Collection – and in several collections abroad.