Gallery Open Doors and Meet the Artists: Eetu Huhtala and Sebastian Reis Leviathan
04.9 klo 12:00
— Gallery Sculptor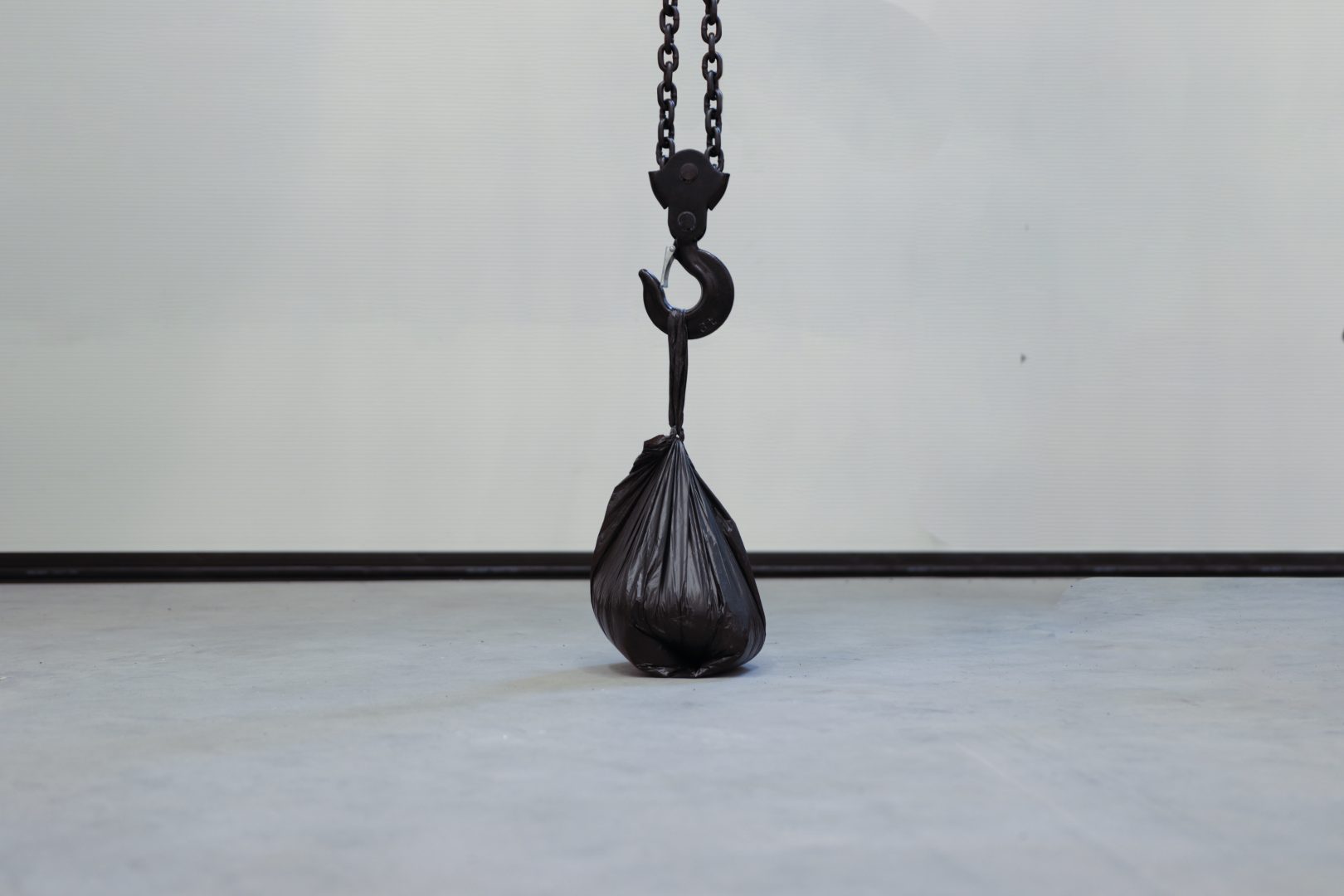 Photo 1: Eetu Huhtala, Unfulfilled
Photo 2: Sebastian Reis, Leviathan
(3.–26.9.2021)
Time: The artists will be present between 12:00 and 14:00
Gallery open hours: 12:00-16:00
Location: Galleria Sculptor, Eteläranta 12, 00130 Helsinki
No pre-registration required.
Eetu Huhtala Unfulfilled
The exhibition Unfulfilled revolves around feelings of frustration, ineptitude, and powerlessness. Huhtala's exhibition consists of everyday objects, mechanical sculptures whose consumption of energy and resources, effort, leads nowhere. The artworks repeat the same moment in a photographic manner and are stuck in an empty, possibly goal-oriented or appropriate moment that leads nowhere. Visual artist Eetu Huhtala (b.1993) lives and works in Helsinki. His practice involves moving mechanical sculptures, other multi-sensory pieces and large-scale metallic sculptures.
Read more here.
Sebastian Reis Leviathan
Sebastian Reis' exhibition Leviathan emerges from an experience of curiosity concerning our less observed surroundings and the actual role they play for our being, where cultural perceptions are shaped through images and stories, which can be repeated, changed, interpreted – and therefore (de-)mystified. In Leviathan fact and fiction blend together, redefine narratives, and discuss their inherent absurdity with the result that things might be different from how they first appear. Sebastian Reis (b. 1985, Austria) is a visual artist living and working in Helsinki, who mainly works with painting, photography, and sculptural elements. His work emerges from a conglomeration of subjective experiences with culture-historical and art-historical occurrences.
Read more here.
Eetu Huhtala Unfulfilled
Eetu Huhtalan Unfulfilled-näyttely nivoutuu turhautumisen, kyvyttömyyden ja voimattomuuden tuntemusten ympärille. Näyttely koostuu arkipäiväisistä objekteista, mekaanisista veistoksista, joiden energian ja resurssien kulutus, vaivannäkö, ei johda mihinkään. Valokuvamaisesti samaa hetkeä toistavat teokset ovat juuttuneet hetkeen, joka on tyhjä, mahdollisesti tavoitteellinen tai tarkoituksenmukainen, mutta mihinkään johtamaton. Eetu Huhtala (s.1993) on Helsingissä asuva ja työskentelevä kuvataiteilija. Hän työskentelee liikkuvien mekaanisten veistosten, muiden moniaistillisten teosten sekä suurikokoisten metallisten veistosten parissa.
Sebastian Reis Leviathan
Sebastian Reisin näyttely Leviathan on syntynyt uteliaisuuden kokemuksesta koskien harvemmin havainnoitua ympäristöä ja sen merkityksiä olemassaolollemme, jossa kulttuuriset havainnot muotoutuvat toistuvien, muutettavien ja tulkittavien – ja siksi (de)mystifoitujen kuvien ja tarinoiden avulla. Leviathanissa totuus ja fiktiot kietoutuvat toisiinsa, narratiivit määrittyvät uudestaan sekä keskustelevat niiden luontaisesta järjettömyydestä, minkä seurauksena asiat saattavat poiketa siitä, miltä ne ensi alkuun näyttävät. Sebastian Reis (s. 1985, Itävalta) on Helsingissä asuva ja työskentelevä kuvataiteilija, joka työskentelee pääasiassa maalauksen, valokuvan ja veistosten parissa. Hänen työnsä syntyvät subjektiivisten kokemusten kasaumasta yhdessä kulttuuri- ja taidehistoriallisista esiintymistä.