Golden Snail Opera performance
12.6 klo 18:00
— Central Library Oodi, Töölönlahdenkatu 4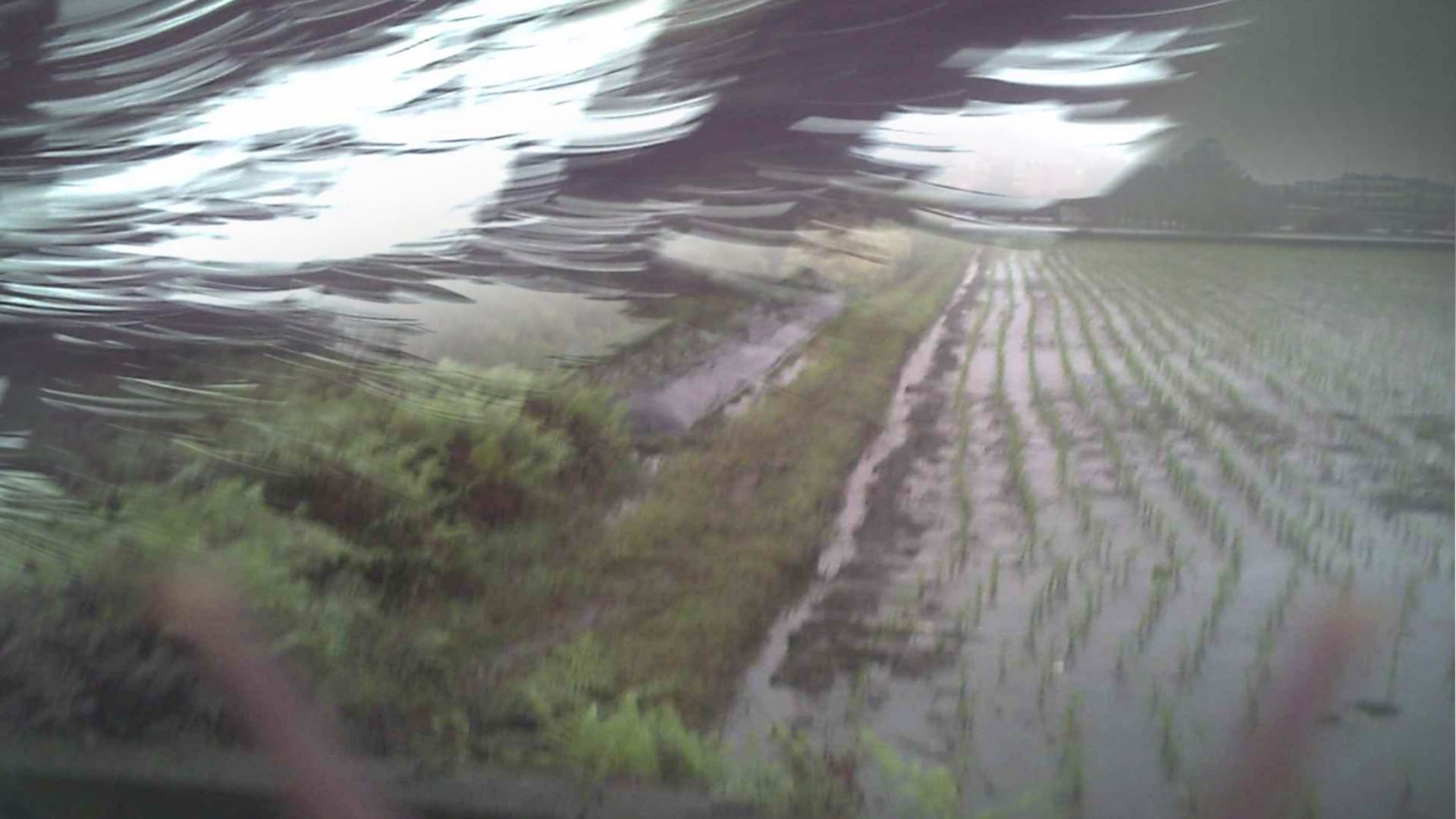 Created as a collaboration between anthropologists Yen-Ling Tsai and Anna Lowenhaupt Tsing, filmmaker Isabelle Carbonell, and farmer and translator Joelle Chevrier, the Golden Snail Opera is a multispecies enactment of experimental natural history.
The golden treasure snail, first imported to Taiwan from Argentina in 1979 to start an escargot industry, is now a major pest for rice agriculture. While pesticides are often used in their extermination, a new generation of friendly farmers in Taiwan's Yilan County hand-pick the snails and integrate them within the ecology of the rice paddy.
Golden Snail Opera incorporates percussion from Yilan opera, combining it with the noises of snails, water, birds, and other beings. Rather than just forming an accompaniment, the sounds engage in a dialogue with the script, which combines material from interviews, participant observation, and imagination. Through video and text, various beings of the rice fields offer an enactment of harmonious coexistence. Read more about the work here.
For Helsinki Biennial 2023, screenings with live performance readings of the Golden Snail Opera will be staged in June and August at Central Library Oodi.
Event info
Performers for Helsinki Biennial edition: Students of Live Art and Performance Studies (MA) at University of the Arts Helsinki's Theatre Academy: Stefanía Ólafsdóttir, Ladapha 'Tangmo' Sophonkunkit and Tina Jeranko.
Directing assistance for Helsinki Biennial edition: Tuuli-Mariia Nilsson, Lecturer, Degree Programme in Acting, Theatre Academy.

Location:
Central Library Oodi, venue Maijansali
Töölönlahdenkatu 4
Oodi and Maijansali are accessible, read more here.
Performances
Mon 12.6. at 13:00
Mon 12.6. at 18:00
Wed 9.8. at 13:00
Wed 9.8. at 18:00
Thu 10.8. at 13:00
Thu 10.8. at 18:00
The performance is free of charge. Register to attend here.
Duration of the performance: approx. 1 hour.
Language: English. A script in English and Finnish will be available on this website during performance period
The script in English: Golden Snail Opera Article and Script