PUBLICS
11.6 - 30.6
— Sturenkatu 37-41 4b, 00550 Helsinki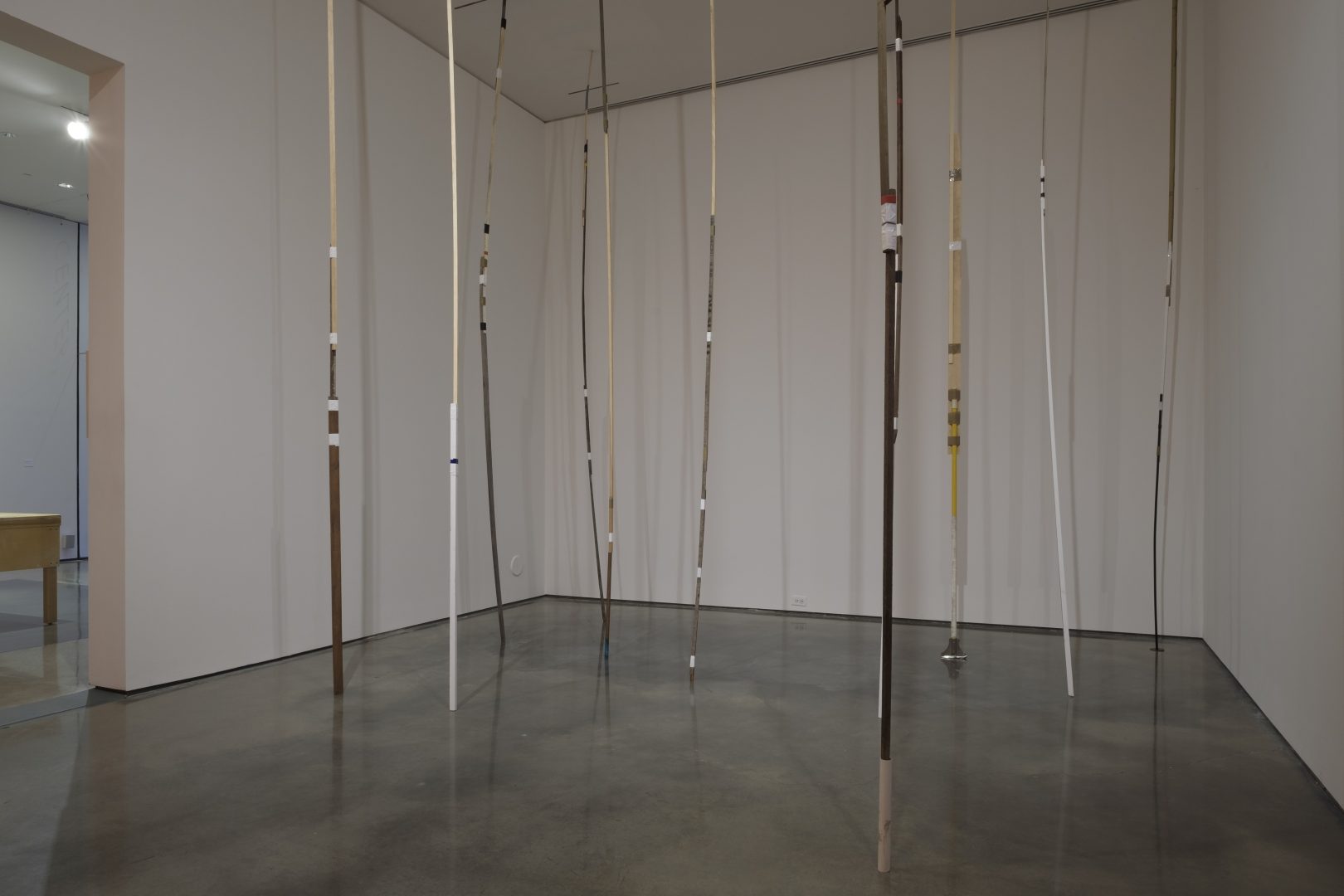 PUBLICS Coupling: Maarit Mustonen & Vlatka Horvat
Exhibition opening, 8.6.2023, 5pm-7pm at PUBLICS

Helsinki based artist Maarit Mustonen and London based artist Vlatka Horvat Coupling comprises a public event, exhibition and series of window installations at PUBLICS for the month of June.
Initiated in 2021, Coupling is an expanding series of curatorial projects, collaborations, or pairings, where two artists/ practitioners are introduced to one another for the first time and show together because of some common concerns within their work.
In Vlatka Horvat Reinforcements, a set of repeated and insistent vertical gestures are constructed from found wooden sticks and tape, made to measure and site responsive to PUBLICS space. Horvat's other new work Soft Spine (Concertina) continues a strand of recent pieces made with handmade paper, textiles and bookbinding thread.
Mustonen's Plural is a new artist's book describing an arranged meeting between eight people called Maarit Mustonen. Shown alongside new work made from dust jackets selected and taken away from PUBLICS Library shelves and reconfigured as emergent sculptural forms. In collaboration with the experimental Eurantie Window Publication edited with designer Arja Karhumaa, Coupling expands to PUBLICS' four street level windows.
PUBLICS is a curatorial agency with a dedicated library, event space and reading room in Vallila Helsinki. PUBLICS explores a "work together" institutional model with multiple overlapping objectives, strands, and collaborations. PUBLICS is a constellation of practices, projects and productions.
SEPTEMBER The Month of Books & Voices
The Month of Books is an annual project initiated and organised by PUBLICS focusing on all kinds of book-related artistic practices including an evolving exhibition of and about books, with displays, bookstore, workshops, readings, library interventions, performances, screenings, discussion and book launches. This year is co-curated with Lugemik independent publishing initiative from Tallinn. https://lugemik.ee/
This event forms the final part of our OPEN UP festival co-funded by Creative Europe Programme.
Contact:

PUBLICS Library and exhibition open every Wednesday 7th, 14th, 21st June 12pm-6pm.
PUBLICS
Sturenkatu 37-41 4b, 00550 Helsinki
annabelle.antas@publics.fi paul.oneill@publics.fi
+358 451080585, +358442443240
www.publics.fi
Vlatka Horvat: Reinforcements, 2016
Wooden sticks, found objects, tape
Installation view from Hessel Museum of Art / CCS Bard – Center for Curatorial Studies at Bard College, Annandale-on-Hudson, NY
Courtesy the artist.