Screening & Artist Talk: "Newly Formed" and Curating with AI / Yehwan Song, Digital Visual Studies Project, Joasia Krysa
11.6 klo 14:00
— HAM Helsingin taidemuseo, HAM-sali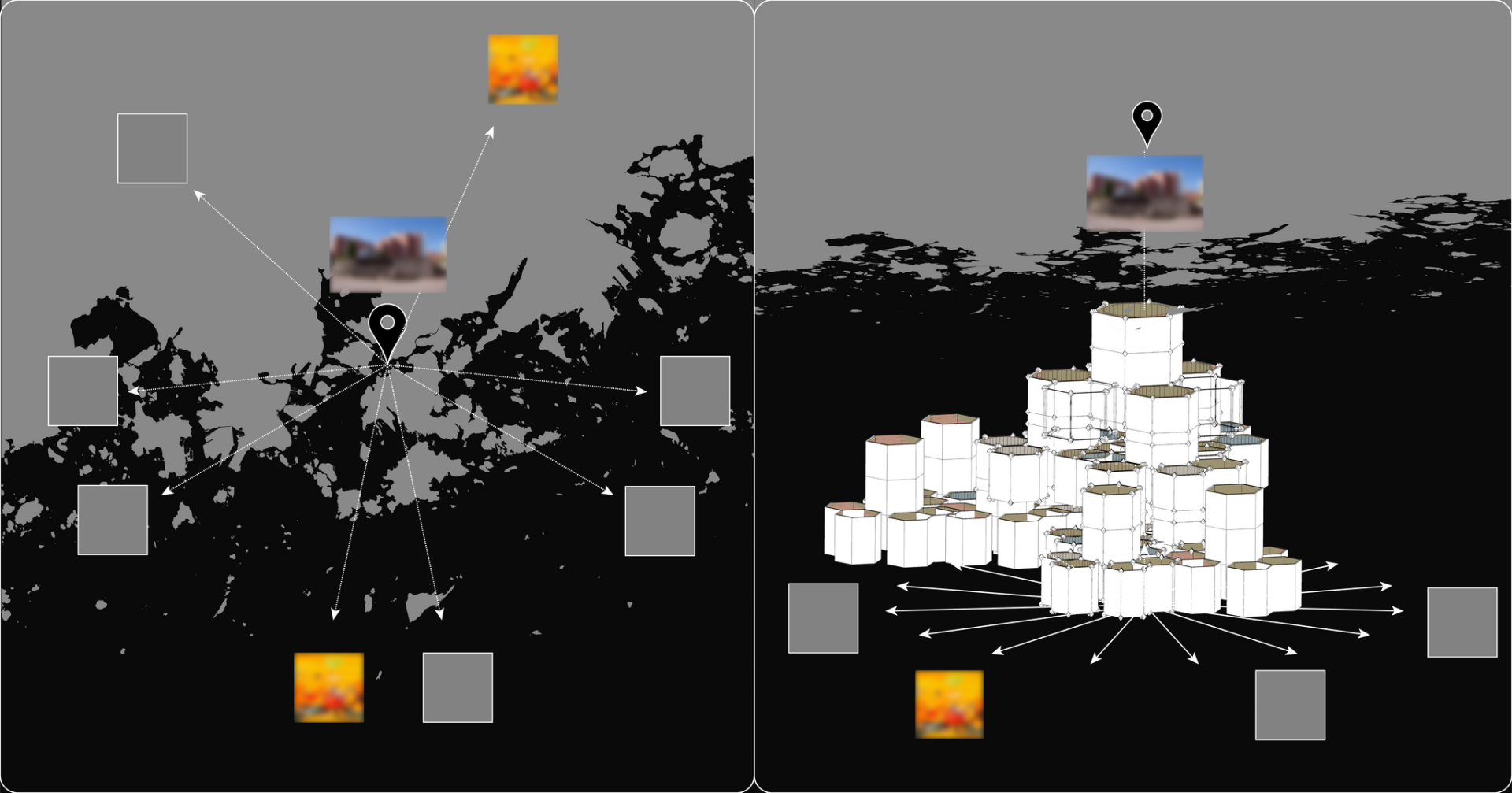 Sunday 11.6. 14:00-14:45 HAM Helsinki Art Museum, Tennispalatsi building, HAM sali venue, Eteläinen Rautatiekatu 8
We invite you to join a presentation by Korean artist Yehwan Song, members of research project Digital Visual Studies (DVS, University of Zurich) and curator Joasia Krysa about the new work "Newly Formed" and the process of its creation. The work is commissioned for the Helsinki Biennale 2023 edition.
In collaboration with the Digital Visual Studies project at the University of Zurich, Song has created a website that combines the collection of Helsinki Art Museum HAM and multimodal machine learning technology.
In Newly Formed, users visit an online map of the city and can interact with the public art collection based on geolocations. Through the map, the user starts to see the city through the collection, jumping from one panorama to another through portals, from which they can explore new groupings based on metrics created by the machine. New entanglements emerge from the combined agencies of the model, the visitors, the collection, and the city.
Free admission. The event is held in English. 
Read more about the artist and the work

Read more about DVS
Digital Visual Studies (DVS) is a five-year cooperation project funded by the Max Planck Society and hosted by the University of Zurich from January 2020. The DVS team for Newly Formed includes Tristan Weddigen, Darío Negueruela del Castillo, Leonardo Impett, Iacopo Neri, Pepe Ballesteros, Valentine Bernasconi, Jason Armitage, and Ludovica Schaerf.