The Museum of Contemporary Art – Kiasma: guided tour
10.6 klo 10:00 - 17.7
— Mannerheiminaukio 2, 00100 Helsinki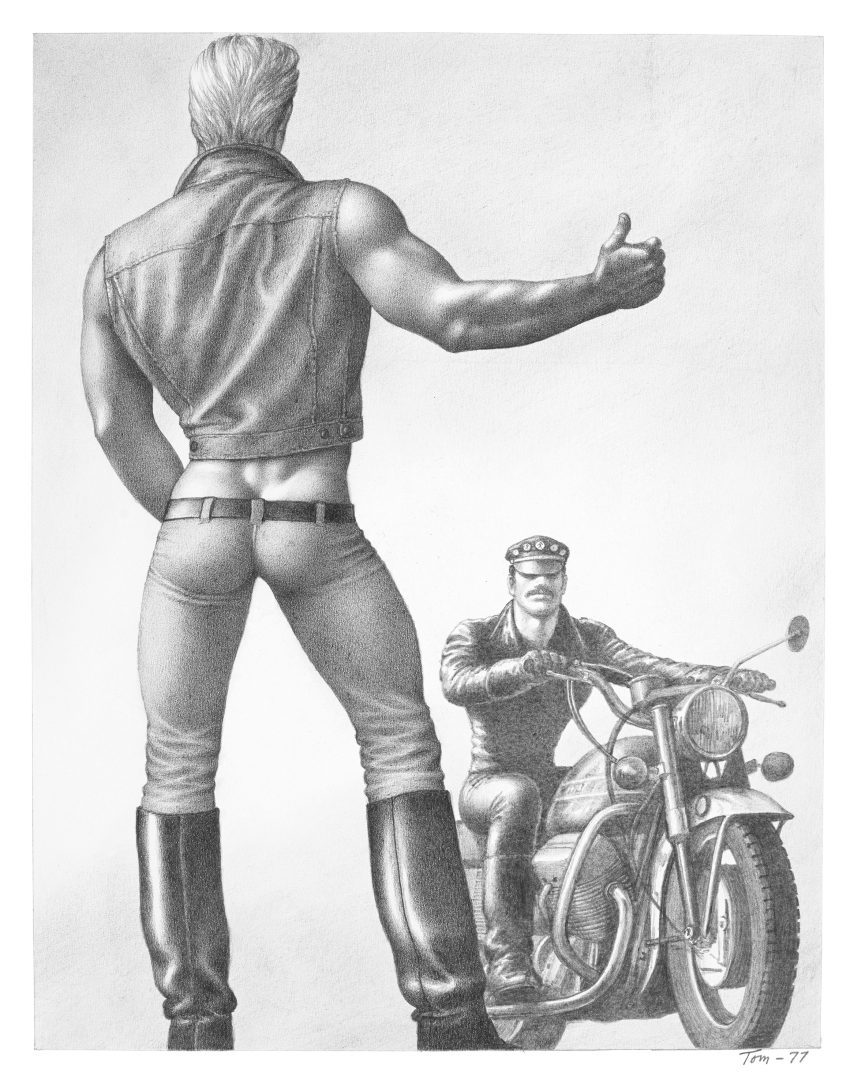 Free entrance with Helsinki Biennial 2023 bagde and guided tour in the exhibitions on Saturday 10 June at 10 am.
Duration approx. 1 hour.
Pre-registration required, max 25 persons. Please register to attend here.
Exhibitions
Daniel Steegmann Mangrané – A Leaf Shapes the Eye
The whole exhibition open 31.3.–13.8.2023 and fifth floor 31.3.–10.9.2023

Artist Daniel Steegmann Mangrané invites us to question our habits and how we look at the world. He creates environments visitors can experience with all their senses. The exhibition at Kiasma is the largest exhibition of Steegmann Mangrané's work in the Nordic countries and marks his Finnish debut.

Tom of Finland – Bold Journey
28.4.–29.10.2023
Tom of Finland ranks among the most internationally acclaimed artists to come out of Finland, his native country. Bold Journey spans the entire six-decade career of the artist. It is structured around his biography and the characters and settings that he created. As part of the exhibition, visitors are welcome to take a virtual tour of TOM House in Los Angeles, where Tom wintered during the last decade of his life.

Dreamy – Queer Imaginaries
28.4.–26.11.2023
Dreamy presents a selection of works from Kiasma's collections reflecting on issues of gender and sexuality. It deals with subjects related to queer self-searching, pain, love and desire. The question at the core of the show is: How does one live a queer life? The exhibition is curated by Max Hannus, a freelance curator and writer. The featured artists include Nan Goldin, Jacolby Satterwhite, Lynda Benglis and Artor Jesus Inkerö.
Ars Fennica
8.9.2023–29.1.2024

The exhibition presents the nominees for Finland's most significant visual-art prize: Henni Alftan (Finland), Tuomas A. Laitinen (Finland), Lap-See Lam (Sweden), Camille Norment (Norway) ja Emilija Škarnulytė (Lithuania).
The Henna and Pertti Niemistö Art Foundation – ARS FENNICA sr was established in 1990. In alternate years, the Foundation awards Finland's most significant visual-art prize – 50,000 euros.
Contact:
The Museum of Contemporary Art – Kiasma, Mannerheiminaukio 2, 00100 Helsinki
0294 500 501, info@kiasma.fi
Picture:
Nimetön
Untitled
1977
Courtesy Galerie Judin, Berlin
© Tom of Finland Foundation