tm•galleria
11.6 klo 00:00 - 17.9 klo 23:59
— Erottajankatu 9 b, 00130 Helsinki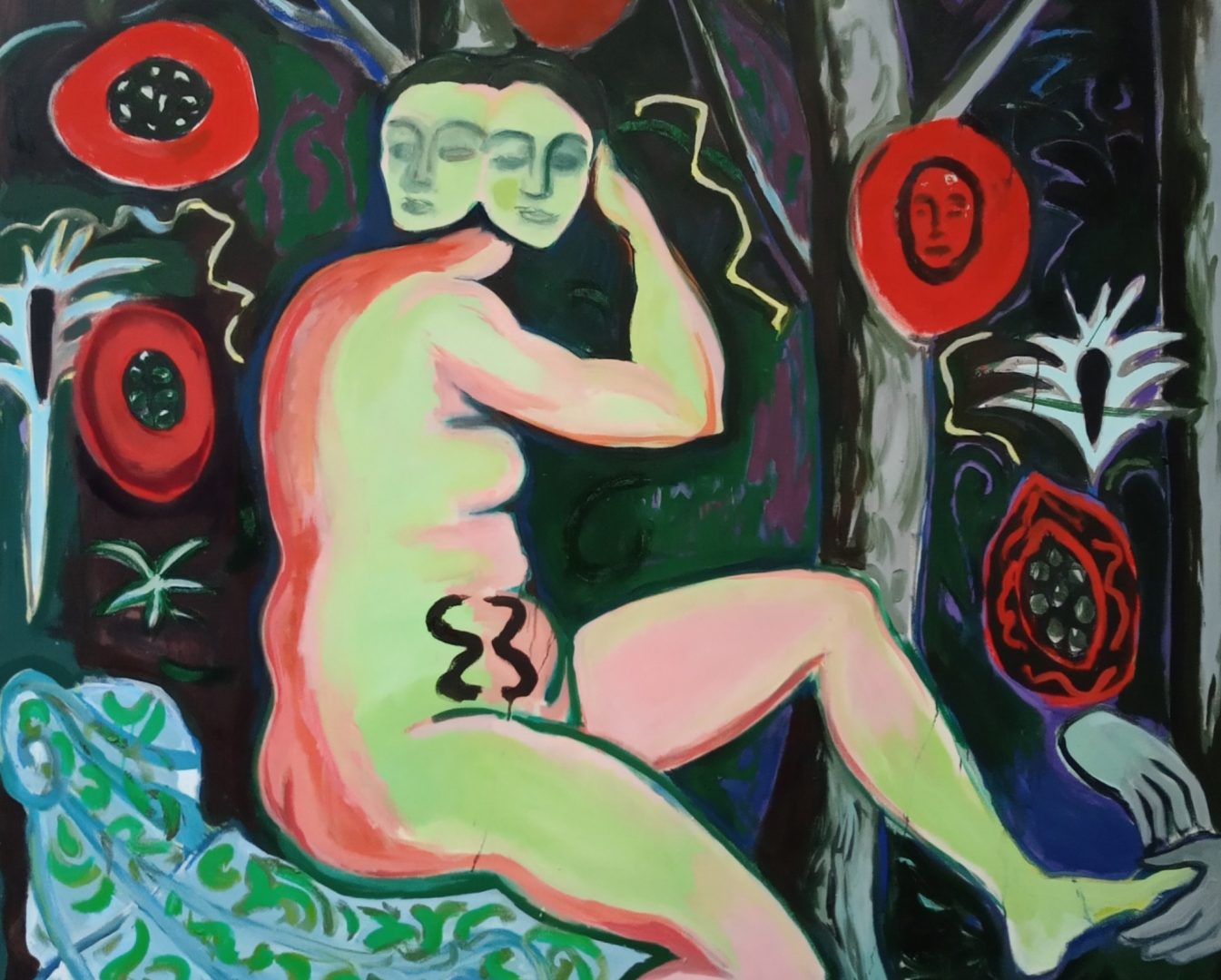 Taru Kallio
Susannan puutarha / Susanna's Garden
7.6.–1.7.2023

The starting point of the project has been numerous paintings that have been made from the story
Susanna and the elders throughout the history of art. Taru Kallio's paintings are complex ecosystems
where the creatures of dreams, nightmares, and fantasies live. The work is based on long-term artistic
research where she deals with the idea of the body, sexuality, and healing. She has been influenced
by early feminist science fiction such as Ursula K. Le Guin.
Exhibitions
June- September 2023

7.6.–1.7. Taru Kallio
Susannan puutarha / Susanna's Garden
5.7.–29.7. Liisa Karintaus, Aaron Hiltunen
Opening 4.7. 17–19
3.8.–27.8. Emelie Luostarinen
30.8.–24.9. Iisa Maaranen
27.9.–22.10. Eveliina Hämäläinen
Updates and more info at www.painters.fi/galleria/
Meet the Artist 15.6.
Picture: Taru Kallio, 01. Lilithin jälkeläinen (yksityiskohta) 2021, öljyväri kankaalle, 200 cm x 170 cm kuvaaja: Icaro Zorbar
Contact:
Open:
Tue, Thu, Fri 11–5pm
Wed 11–6pm
Sat 11–4pm
Sun 12–4pm
tm•galleria
Erottajankatu 9 b, 00130 Helsinki
tmgalleria@painters.fi, 044 7220 735
www.painters.fi/tmgalleria
Closed 23.–25.6. In July closed on Sundays.