Idyllic Vallisaari island welcomes you – ferry service has started and island's services are opened
Although the Helsinki Biennial will not yet be held on Vallisaari this summer, everyone will still be able to enjoy the unique island. Vallisaari has a nationally significant built cultural environment and it is a part of Suomenlinna, a UNESCO World Heritage site. You can spend a beautiful summer day walking along the island's pathways, enjoying its wonderful wildlife and scenery.
The scheduled water bus service to Vallisaari has started and JT-Line's boats will take you to the island from the Market Square and, as of 27 June, from Hakaniemi as well. The water buses go to Torpedo Bay, which also has a marina with almost 60 guest berths.
"The water bus service has got off to a good start. We recommend that you buy your tickets online and in advance. This is the safest and the easiest way. We have reduced the number of passengers on our water buses by half, so there is plenty of room and space," says Riina Lindell-Eränen, Office Manager at Service at JT-Line.
The island's restaurant services are located in and around Torpendo Bay. All cafés are open every day from 11 am to 6 pm.
"Harbour Café in Torpedo Bay sells savoury snacks. Its specialty, Hot Sea Dogs, are gourmet hot dogs with various fillings. Its sunny terrace is a great place to enjoy a beer or some organic wine, for example. Easy Café shares the same terrace. Run by young entrepreneurs, it serves soups and salads and also trendy bulletproof coffees," says Johanna Karusuo, the Managing Director of Sea Sales, which is responsible for services on Vallisaari.
During the exceptional circumstances this summer, necessary attention will also be paid to safety.
"Our terrace is spacious which means it is easy to ensure the required physical distancing. We only allow a couple of people indoors at a time."
The ice cream café Paja offers something completely different about 150 metres from Torpedo Bay. They make pancakes in the yard, tell terrible jokes and play good music.
"Paja's specialties include their exclusive Longdrink Sorbet, which people have written about even on the other side of the Atlantic!"
The island's surroundings offer an opportunity for a wide range of activities. There is forest yoga, the Vallisaari Race, which is an adventure-filled problem-solving competition, and guided tours by Jarmo Nieminen, who has devoted his life to investigating military islands and knows their stories inside and out.
So what are Karusuo's tips for the summer and a visit to Vallisaari?
"I recommend you come on a weekday, if at all possible. There are fewer visitors on the island so the experience even better. You can also visit the island with your own boat. Electricity is available in the Torpedo Bay marina from June,"says Karusuo.
Follow the marked trails
There is plenty to see and experience on Vallisaari and Kuninkaansaari. The islands have marked trails that take you to the most spectacular landscapes and natural sites. This helps protect the islands from erosion.
"Vallisaari's wildlife is exceptionally diverse. Many demanding plants can be found in traditional landscapes like the island's ramparts and open yards. If you are lucky, you might spot a bat hunting for food close to the water. Bats prefer quiet, dark and overgrown places, which the island has plenty of. That is why it is important to stay on the marked trails and to avoid erosion," says Pekka Koponen from Metsähallitus.
Vallisaari's marked trails are gravel paths that are easy to follow by foot. It is even possible to use pushchairs on the paths but the routes are not entirely accessible. The ground is uneven and there are some steep hills. It is important to stay on the trails and to keep an eye on children because there are many steep places on the island and places where the ground could give way.
Please also note that there are no services for physically disabled persons, such as an accessible toilet. There is a dry closet next to the main pier by the Pilots' House which can be used by physically disabled persons with the help of a carer.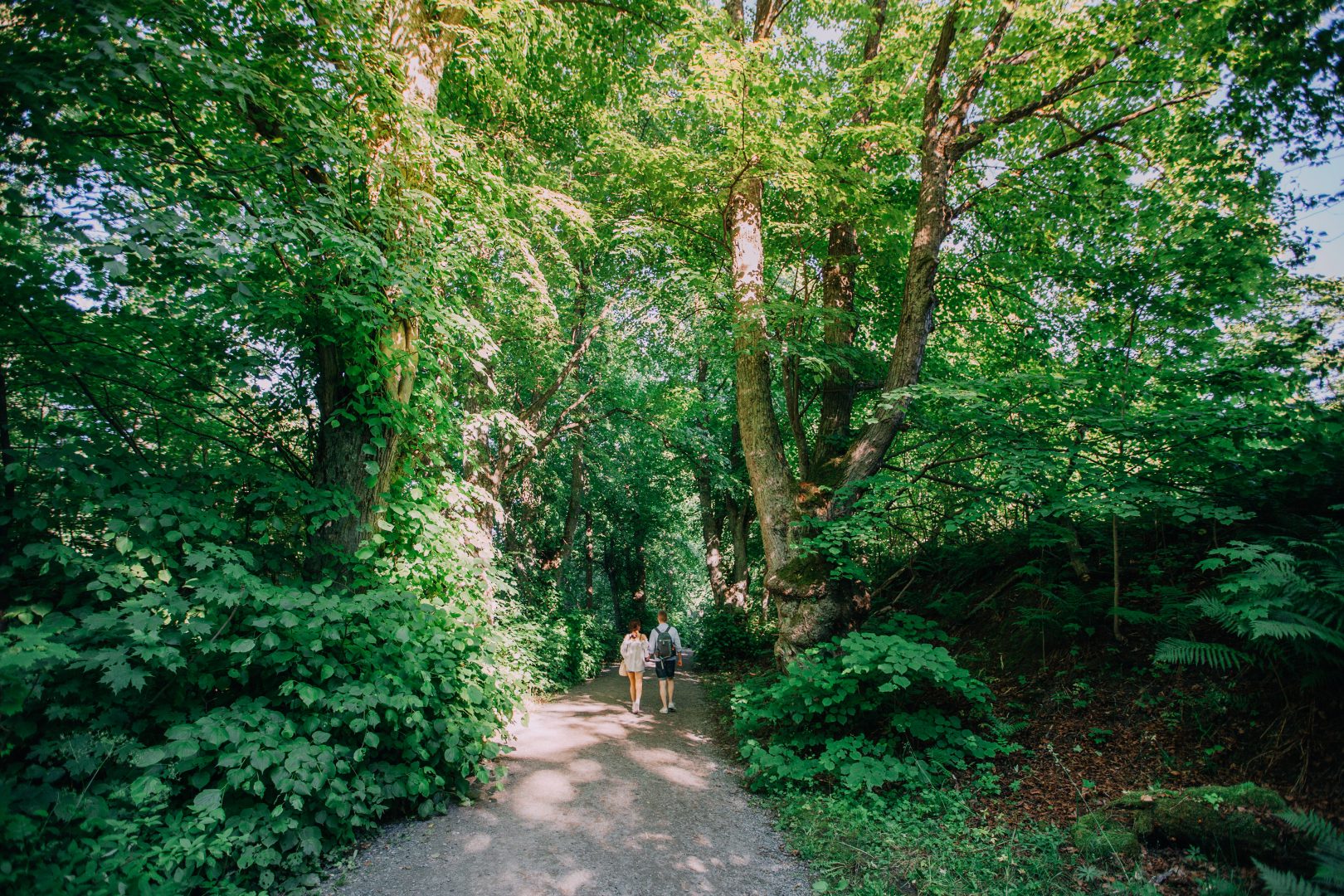 Further information:
Text: Katja Viitalähde-Annala