HB Talks: Janet Echelman
17.8 klo 14:00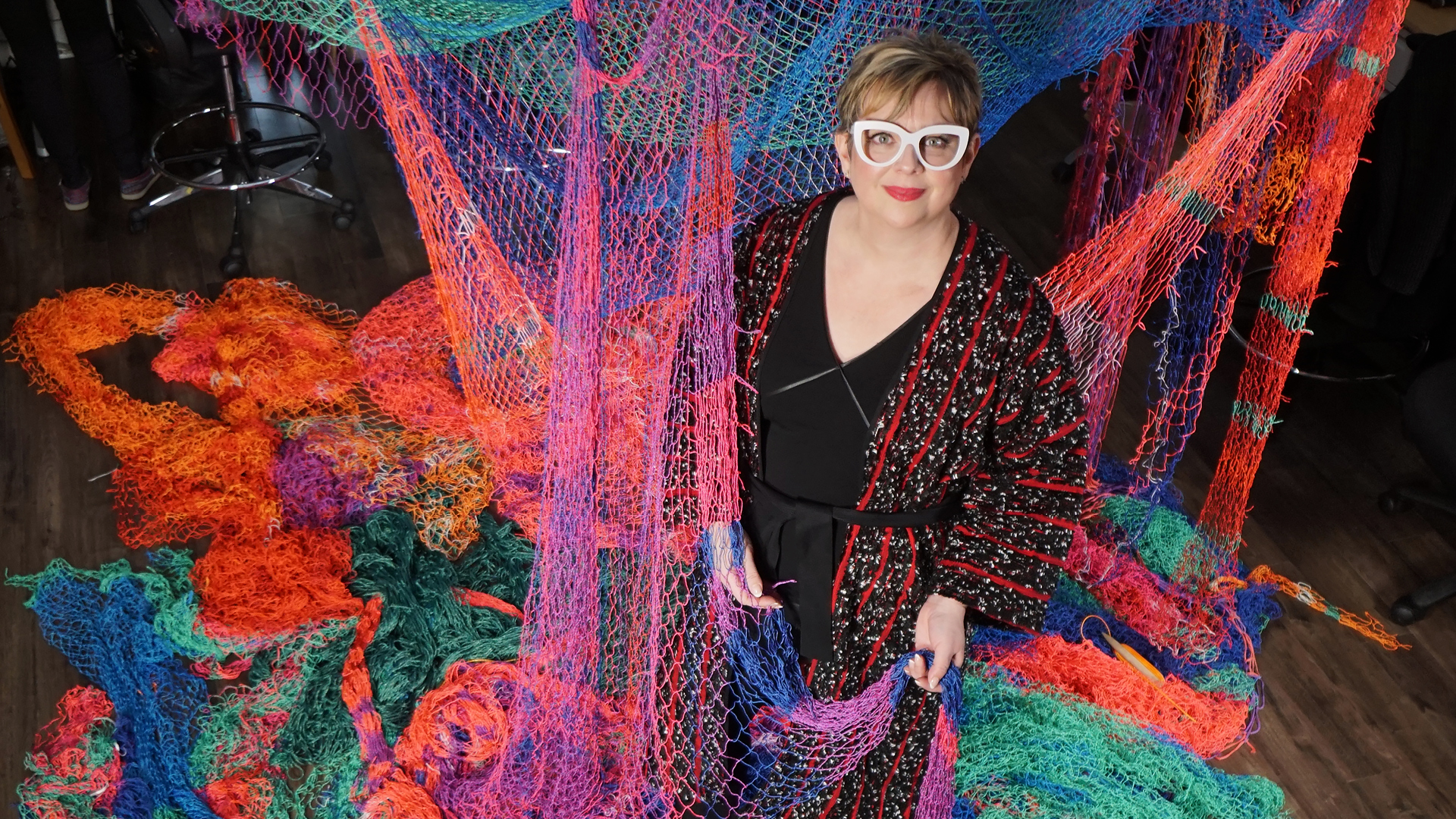 How can we design experiential private and public spaces to embody a spirit of innovation, foster spontaneous communities, and engage viewers in new and powerful ways? 
Janet Echelman presents ways to harness the creative power of the flexible, the soft, and the transparent in cities around the world. Her experiential sculptures at the scale of buildings have become inviting focal points for civic life, combining ancient craft with the newest design and interactive technology. The result is a communal urban experience that is simultaneously virtual and physical. 
The talk takes place on 17 August from 2 to 3 pm at the Bios Rex cinema hall, Mannerheimintie 22–24. Max. 50 people. Please wear a mask if you attend the live event. Free entry.
The talk will also be livestreamed via Helsinki Biennial's Facebook page.
Janet Echelman (b. 1966) creates aerial sculptures at the scale of buildings and city blocks from her studio in Boston. Her work defies categorization, as it intersects sculpture, architecture, urban design, material science, structural & aeronautical engineering, and computer science. Echelman's art transforms with wind and light, and shifts from being "an object you look at, into an experience you can get lost in." Using unlikely materials from atomized water particles to engineered fiber fifteen times stronger than steel, Echelman combines ancient craft with modern design software to create artworks that have become focal points for urban life on five continents, from Singapore, Sydney, Shanghai, and Santiago, to Beijing, Boston, New York and London.
1.78 is the title of Echelman's sculpture installation that is suspended high above Senate Square in downtown Helsinki. It is part of Echelman's Earthtime series – works based on scientific data that are meant to remind us of our complex interconnectedness with larger cycles of time and the systems of our physical world.
Photo: Bruce Petschek