The Same Sea: an online discussion with the director and curators of the first Helsinki Biennial
26.8 klo 19:00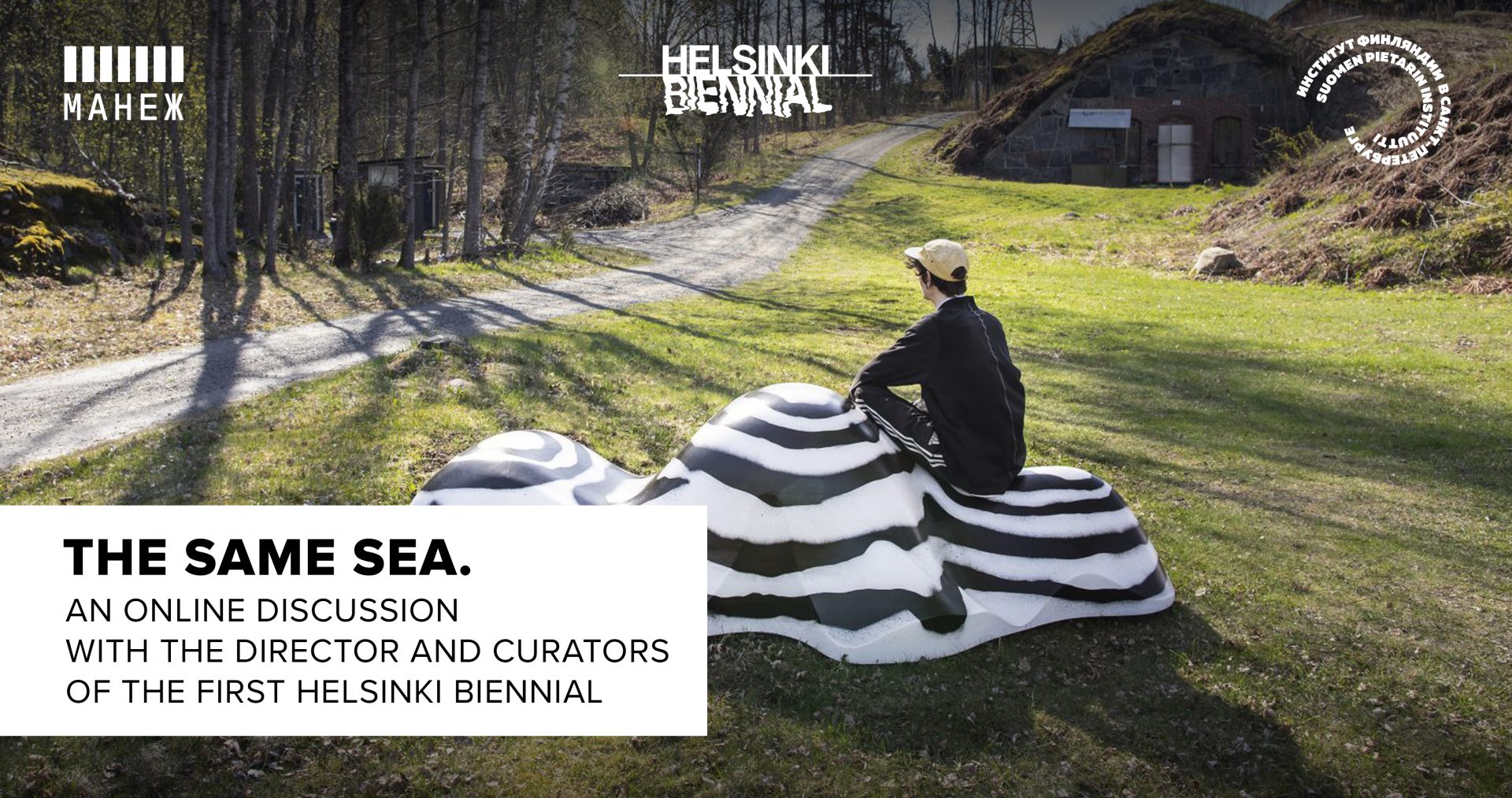 Manege and the Finnish Institute in St. Petersburg are holding an online-gathering on 26 August with Helsinki Biennial's director Maija Tanninen-Mattila and curators Pirkko Siitari and Taru Tappola. They will talk about how the exhibition was organised, how the curatorial themes were developed, the impact of the biennial, and plans for the immediate future.
The discussion will be held in English, with simultaneous interpretation into Russian. Pre-registration is required to participate.
The discussion will be moderated by Anna Kirikova, Director for International Initiatives at the Manege Central Exhibition Hall in St Petersburg.
The discussion will be conducted over Zoom. Participation is free, but you must first register and install the Zoom platform. An hour before the meeting, you will receive a link by e-mail (sent to the address indicated at registration) through which you can join the conference.