Lotta Petronella & Lau Nau: Laments
11.6 klo 12:00
— Vallisaari island, nearby Lotta Petronella's apothecary (art work 21 on the map, Fire Shed)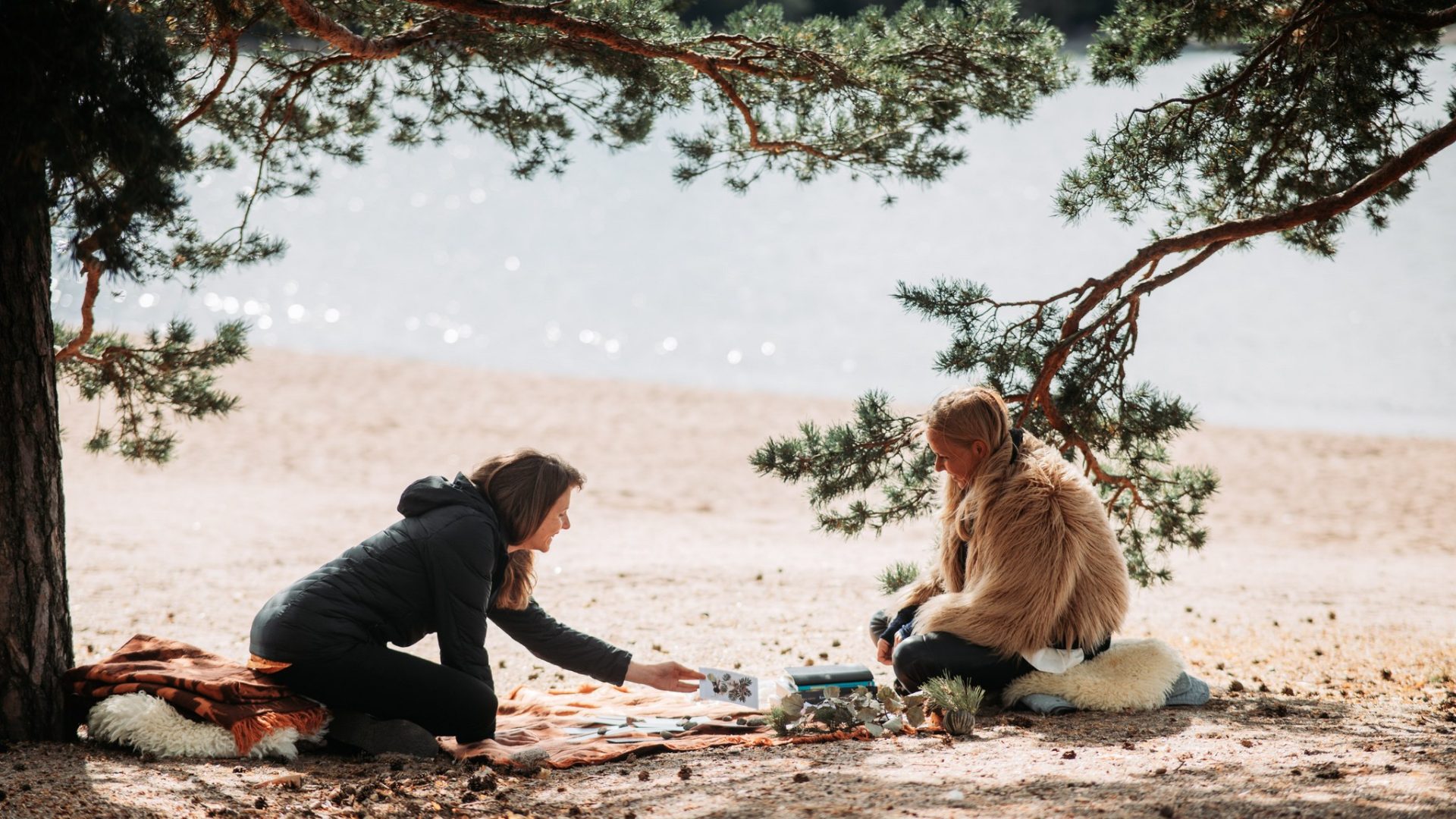 Materia Medica of Islands by Lotta Petronella with Sami Tallberg & Lau Nau is a durational, site-sensitive work. It holds within it an apothecary, a lamenting choir, nightly recordings of moths and a commemorative tribute to Ilma Lindgren who secured the freedom to roam and forage in Finland. This transdisciplinary artwork of healing, song, and ingestion interacts with the diverse inhabitants of Vallisaari Island. Through live events and performances the work invokes an oracle, a cosmology of the island.
Laments is a series of choir performances, experienced in front of the apothecary which is part of Lotta Petronella's work. Lamenting together is a practice of collective healing, a tradition of mourning held and performed by women
In the garden, under a waning moon,
a choir gathers to lament
rattles of eagle ferns and pebbles
naming sorrows, embodying pain
To grief is to (re)member
they call in the winged spirits,
the guides of departed souls
EVENT INFO
Lamenting Choir: Alma Rajala, Anna Jussilainen, Gabriela Ariana, Heta Pyhäjärvi, Kristina Vahvaselkä, Laura Naukkarinen, Lotta Petronella
Textile and costume design: Maedhbh McMahon
Location:
Vallisaari island, nearby Lotta Petronella's apothecary (art work 21 on the map, Fire Shed)
Performance times:
11.6. at 12-17
12.6. at 12-17
21.6. at 12-17
22.6. at 12-17
1.7. at 12-17
1.8. at 12-17
16.8. at 12-17
3.9. at 12-17
Laments is an ongoing performance that can be experienced according to your own schedule between 12-14 and 15-17. You can attend without a separate registration by following the performance up close or from a distance, for a period suitable for you.
The languages used in the performance are English and Finnish.
Read more about the artists and their work at Helsinki Biennial 2023.