"Now or Never" AR motion graphics
14.6 - 26.9
— Central Library Oodi, Kasarmitori's summer terrace, Glasshouse Helsinki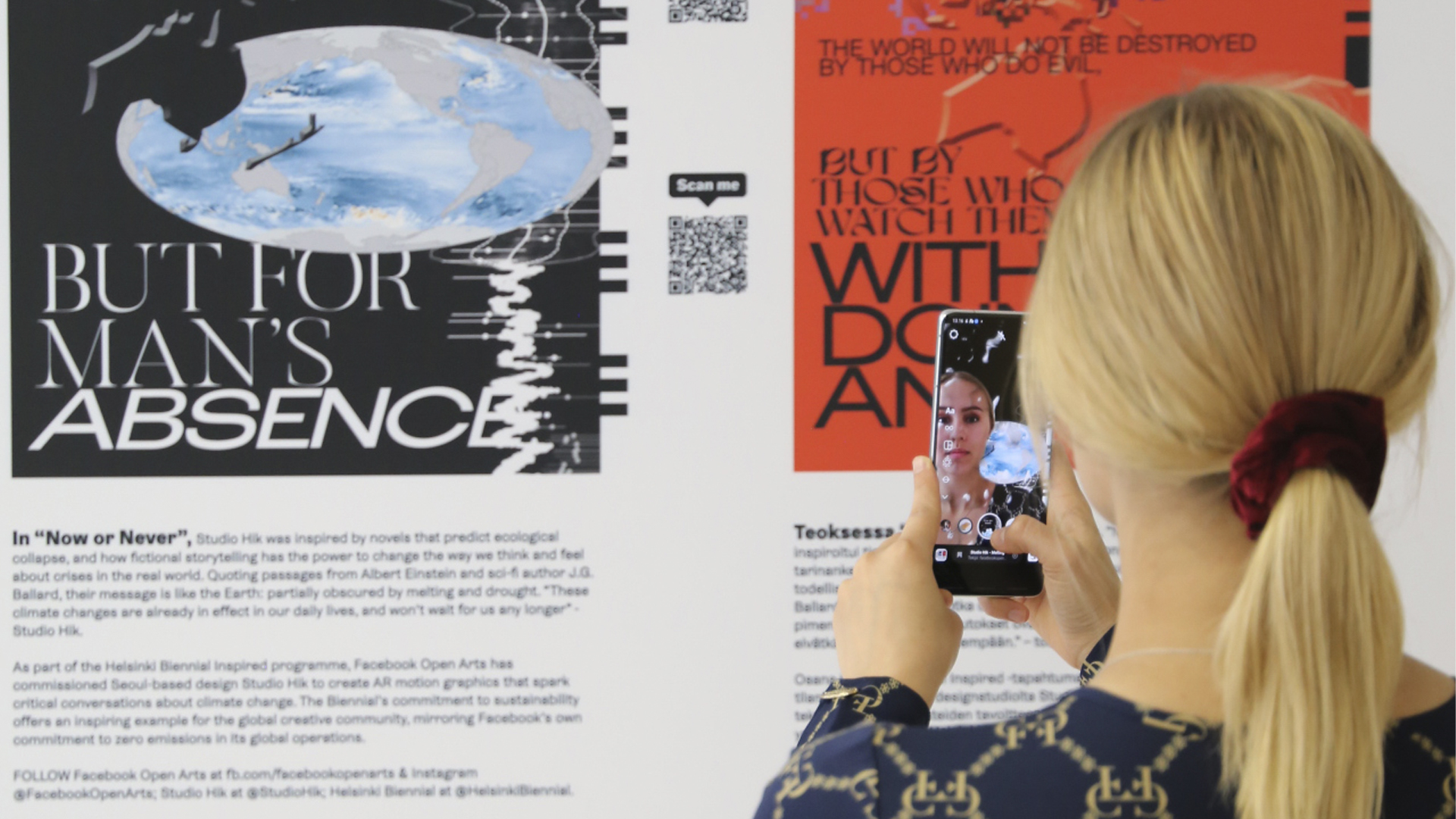 In "Now or Never", Studio Hik was inspired by novels that predict ecological collapse, and how fictional storytelling has the power to change the way we think and feel about crises in the real world. Quoting passages from Albert Einstein and sci-fi author J.G. Ballard, their message is like the Earth: partially obscured by melting and drought. "These climate changes are already in effect in our daily lives, and won't wait for us any longer" – Studio Hik.
As part of the Helsinki Biennial Inspired programme, Facebook Open Arts has commissioned Seoul-based design Studio Hik to create AR motion graphics that spark critical conversations about climate change. The Biennial's commitment to sustainability offers an inspiring example for the global creative community, mirroring Facebook's own commitment to zero emissions in its global operations.
Facebook Open Arts is Helsinki Biennial's supporting partner. Learn more about Facebook Open Arts at www.fb.com/facebookopenarts and on Instagram @FacebookOpenArts. You can follow Studio Hik at @StudioHik and Helsinki Biennial at @HelsinkiBiennial.
More information:
Glasshouse Helsinki
Open Mon – Fri 11 – 19, Sat 11 – 18, Sun 12 – 16
Oodi Helsinki
Kasarmitori Summer
Photo: Leena Karppinen / Helsinki Marketing