Paja&Bureau: Climate Confessional
04.6 - 05.9
— Kanneltalo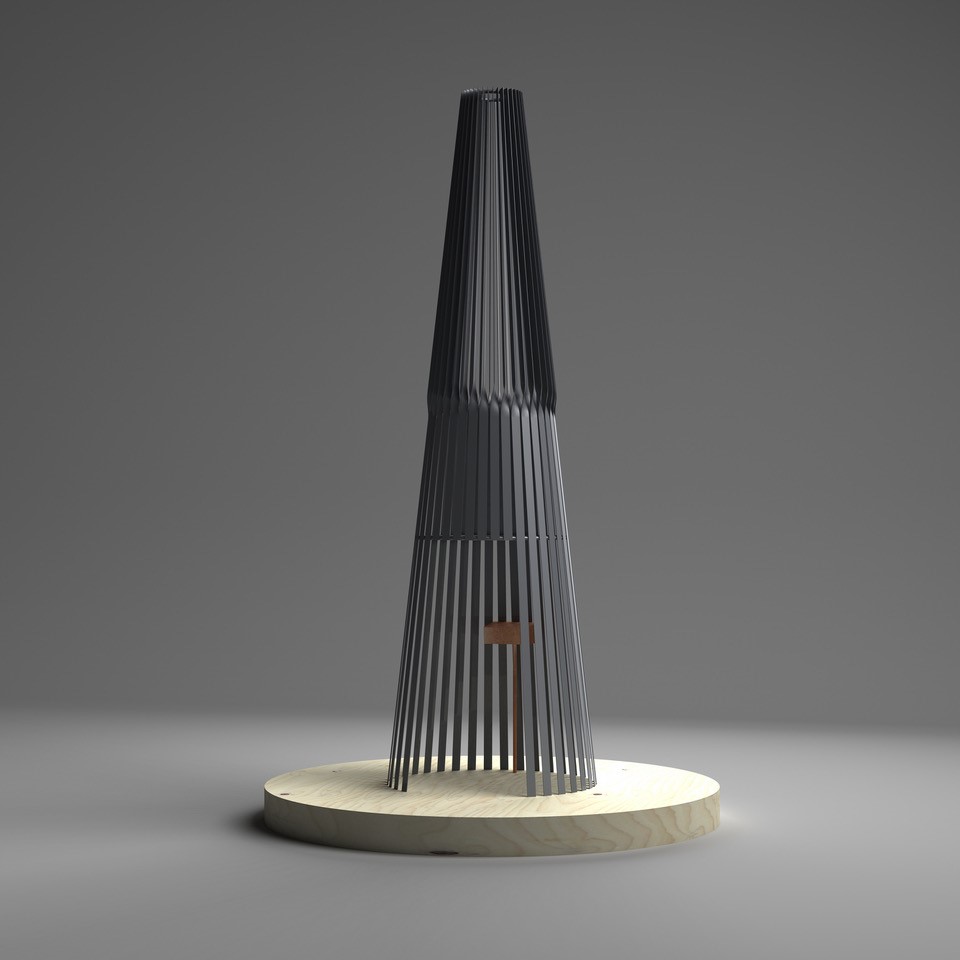 Photo: Paja&Bureau
Climate Confessional is an interactive installation that serves as its users' instrument for processing the climate crisis. The work's spatial part consists of a steel-structured tower that rises as a landmark reminiscent of an ancient ritual site and invites people inside for confession.
The work's hardware recognises the user's voice and converts it into text, forming an anonymous confession. The controller inside the recording panel then sends the text to a website and the projection surface near the work, where the confession is displayed for all to see.
Eetu Enqvist and Nino Hynninen from the design studio Paja&Bureau designed the installation. The work has been realised in collaboration with Henri Kotkanen from the Brains On Art art and science collective.
The work will be on display in Kanneltalo from 4 June to 5 September 2021.
Paja&Bureau: Climate Confessional
Kanneltalo, Klaneettitie 5. Free admission.
Mon–Thu 8–20, Fri 8–18, Sat 10–16, Sun closed
More information about the events: http://www.kanneltalo.fi/en/