Virtual Helsinki – Vallisaari Island VR experience
16.6 - 01.9
— Glasshouse Helsinki 2nd floor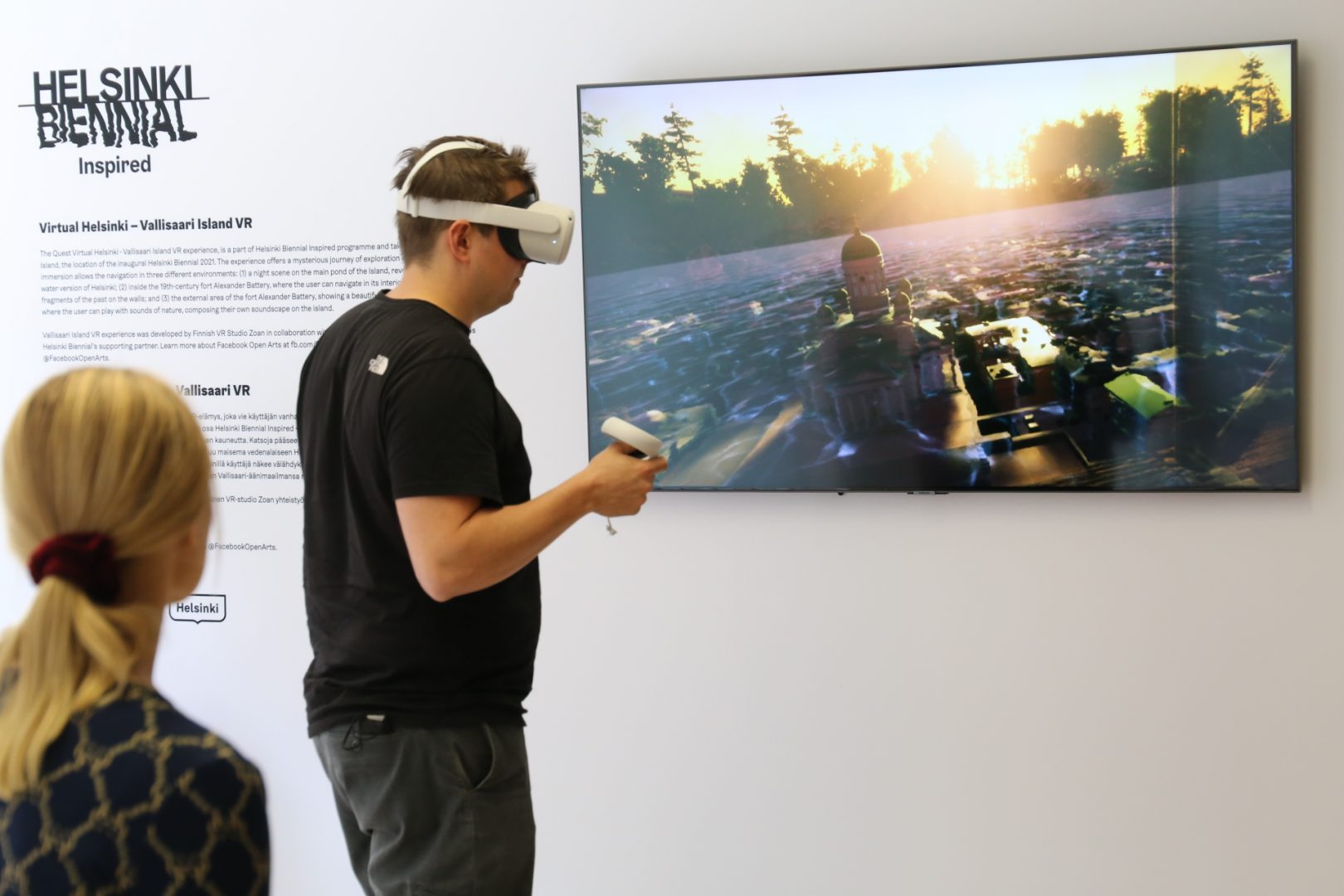 Photo: Leena Karppinen / Helsinki Marketing

The Quest Virtual Helsinki – Vallisaari Island VR experience, is a part of Helsinki Biennial Inspired programme and takes the user to Vallisaari Island, the location of the inaugural Helsinki Biennial 2021. The experience offers a mysterious journey of exploration and beauty.
This visual immersion allows the navigation in three different environments:
(1) a night scene on the main pond of the Island, revealing an under the water version of Helsinki; (2) inside the 19th-century fort Alexander Battery, where the user can navigate in its interior while watching fragments of the past on the walls; and (3) the external area of the fort Alexander Battery, showing a beautiful sunset and interactive walls where the user can play with sounds of nature, composing their own soundscape on the island.
Vallisaari Island VR experience was developed by Finnish VR Studio Zoan in collaboration with Facebook Open Arts. Facebook Open Arts is Helsinki Biennial's supporting partner. Learn more about Facebook Open Arts at http://fb.com/facebookopenarts and on Instagram @FacebookOpenArts.
More information:
Facebook Open Arts
Glasshouse Helsinki
Open Mon – Fri 11 – 19, Sat 11 – 18, Sun 12 – 16